Siargao
---
Siargao, a teardrop-shaped small island located at the northeastern coast of Mindanao, is known as the Surfing Capital of the Philippines. In 2019, Siargao was named by Conde Nast Traveler readers as the Best Island in the World, and was at top 5 in Asia in Conde Nast Traveler's 2020 The Best Islands in the World Reader's Choice Awards.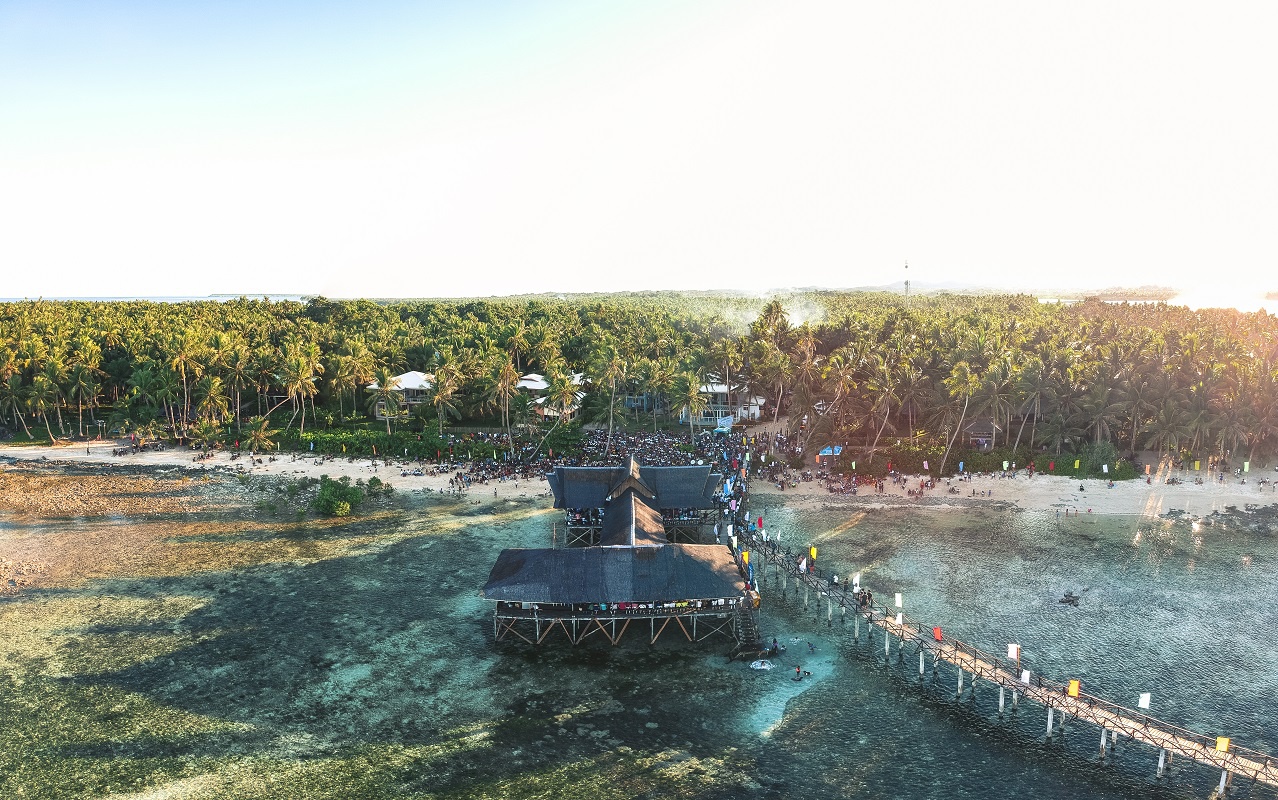 You will find picturesque islands, white sand beaches, blue-green waters perfect for snorkeling and diving, as well as lagoons, waterfalls, and caves. The island also boasts delicious local and international cuisine for every discerning palate. General Luna is popular to travelers for the surf spot, while Del Carmen's Sugba Lagoon is getting more popular.
Best Time To Go
---

Dry Season - March to September
If you are keen on other water activities aside from surfing, the best time for you to go is during these months. As there is least rainfall during this period, it would be ideal for a swim, an island-hopping trip, or exploring the gorgeous beaches and islets that any beach lover can not resist and fully enjoy.
Surfing Season - July to November
For surfers, the best time to visit Siargao is during these months as the swell and wind conditions will definitely give you the best waves to ride. The annual Siargao International Surfing Cup, a watersport competition, is also held every September, which is a good event for those who want to witness the best in the sport compete against each other.
Getting To Siargao
---
By Air
Travelling by plane to Siargao is the most efficient way to reach the island. Siargao's own airport, Sayak Airport, is located in the municipality of Del Carmen and is connected to domestic destinations. Cebu Pacific Air, Philippine Airlines, and Skyjet have regular direct flights to Siargao from Manila, Cebu, and Davao. It's best to book months in advance, as prices can skyrocket the closer you get to your departure date.

Via Manila
The Ninoy Aquino International Airport (NAIA) in Luzon would be your jumpoff point if your connecting flight is in Manila. NAIA is connected to several international destinations in North East and Southeast Asia, Middle East, Oceania, North America, and Europe. From NAIA, you can fly directly to Sayak Airport in Siargao.
Via Cebu
You also have the choice to fly to the Mactan-Cebu International Airport in the Visayas. You can then catch a flight to Siargao Island from there. Cebu is closer to Siargao than Manila so travel time is shorter and plane fares are most likely lower. Mactan-Cebu airport is connected to 21 international destinations.
Destinations In Siargao
---
Plan your trip to Siargao and find out for yourself why travellers are falling in love with this surfing spot in the Philippines.
Cloud 9
---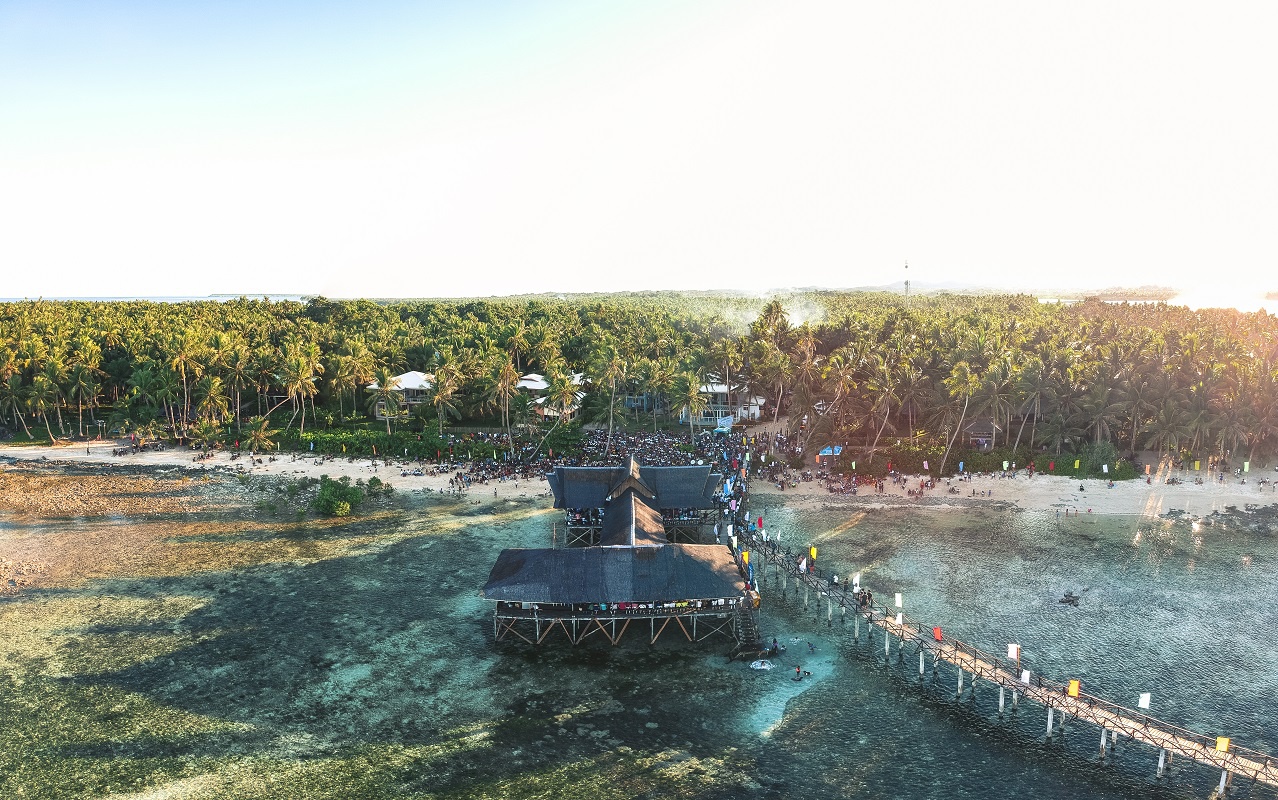 General Luna is where most of the excitement in Siargao happens. It is home to the island's hottest surfing spot, Cloud 9, and boasts a lively night scene.
Sugba Lagoon
---
Nestled within Caob Island, Sugba Lagoon, a rising popular destination in Del Carmen, is a small lagoon featuring blue-green waters and a verdant green surrounding. You can explore the site on your own, go snorkelling, stand-up paddleboarding, kayaking, or try bamboo rafting.
Magpupungko Rock Pool
---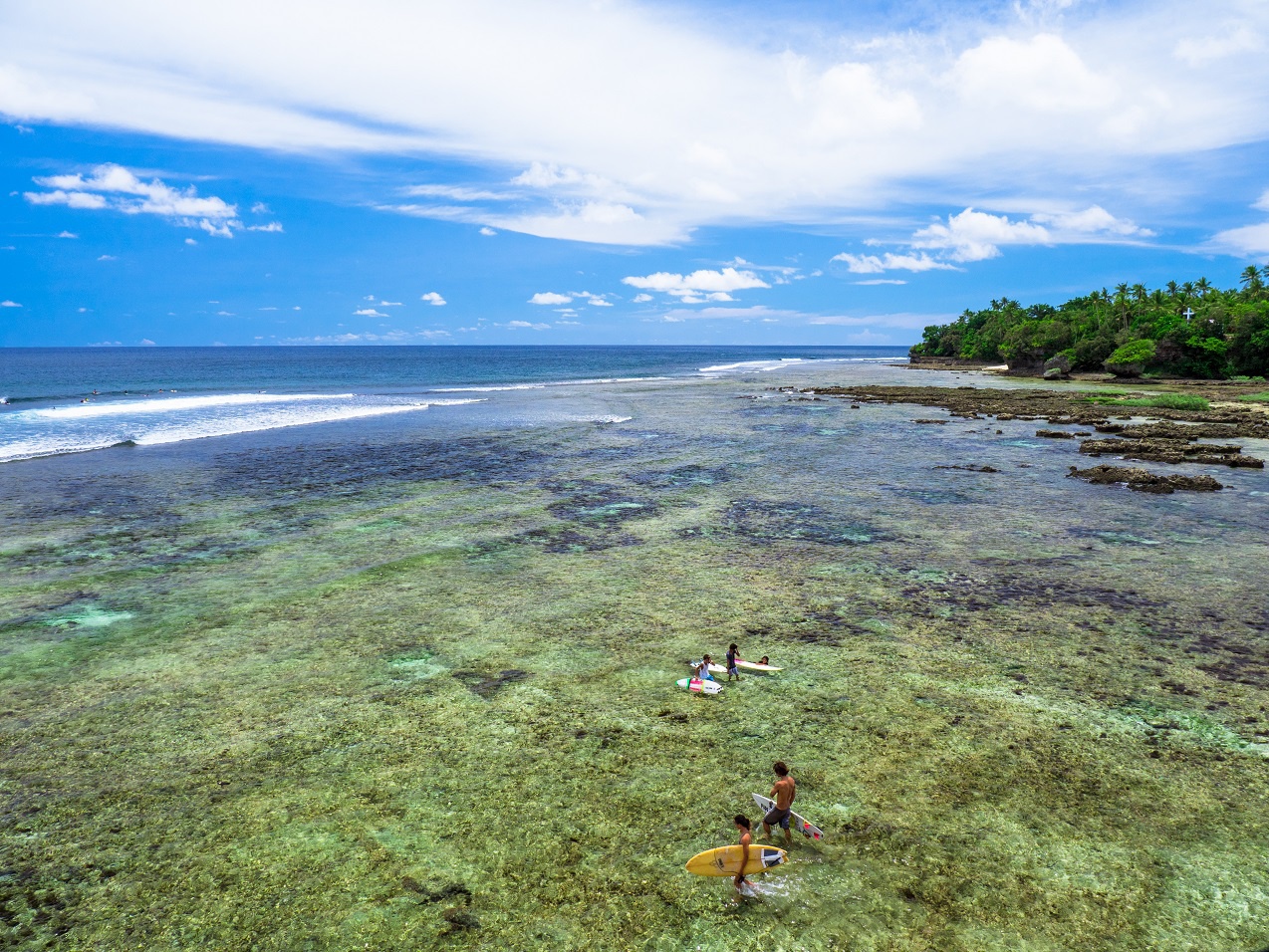 Another rising Siargao tourist destination, the municipality of Pilar is known for the Magpupungko Lagoons and Rock Formations. During low tide, the coastline reveals natural pools that resemble infinity pools, giving you a chance to enjoy the tidal pools, or explore the caves surrounding it.
Guyam Island
---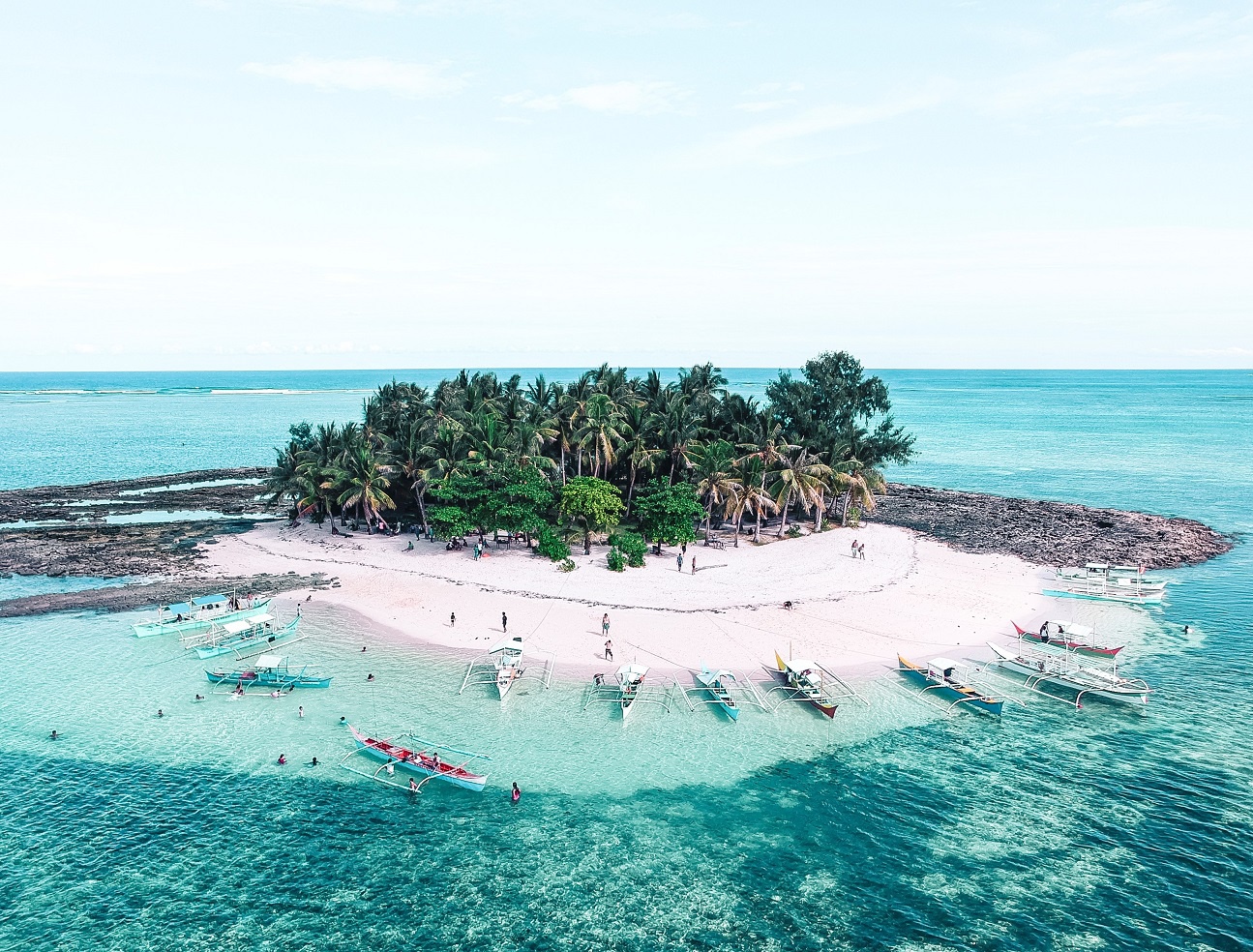 If the great blue ocean is a desert, Guyam Island is pretty enough to be an oasis. The island is covered in palm trees, and boasts of a rich underwater paradise. The beach is lined cozily with a few huts, perfect for soaking the sun or just chilling out. You can also snorkel your way to the colorful marine life and experience a different world underwater.
Naked Island
---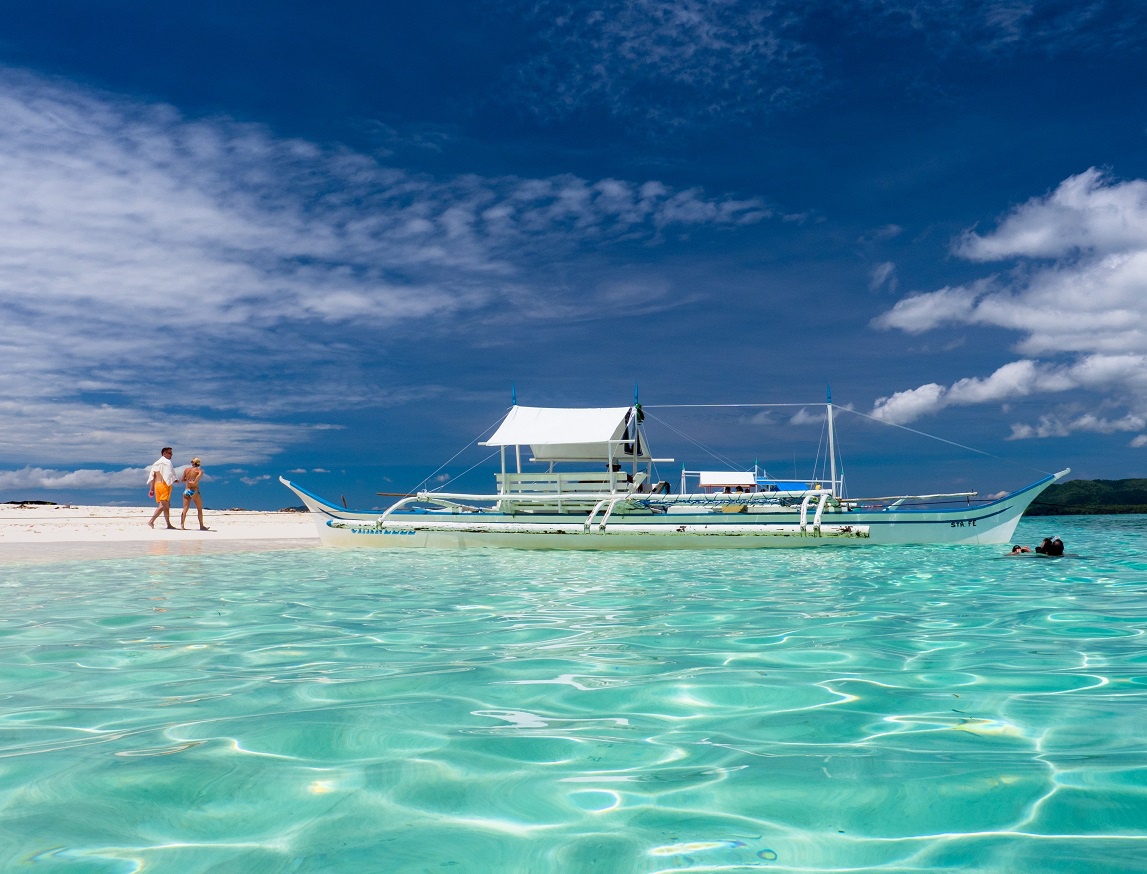 A 200-meter long strip of sand in the middle of the Pacific, Naked Island, is completely bare (hence the name), except for a few shells ushered in by the waves. Albeit maybe scorching hot in the noonday sun, you will be welcomed with plain white sand and its turquoise-tinged waters, making sure you enjoy the excellent contrast between the perfect white sand and blue sky, as well as the seclusion and relaxation.