Manila
---
Manila is the capital city of the Philippines and serves as the centre of culture, economy, education, and government in the country. It is the most populous region of the country and is one of the most densely populated cities in the world. Manila is the main gateway for international travellers going to the Philippines by flights.
Officially known as the National Capital Region (NCR) or Metro Manila, it is made up of the Cities of Manila, Makati, Quezon City, Parañaque City, Pasay City, and Taguig City, to name a few.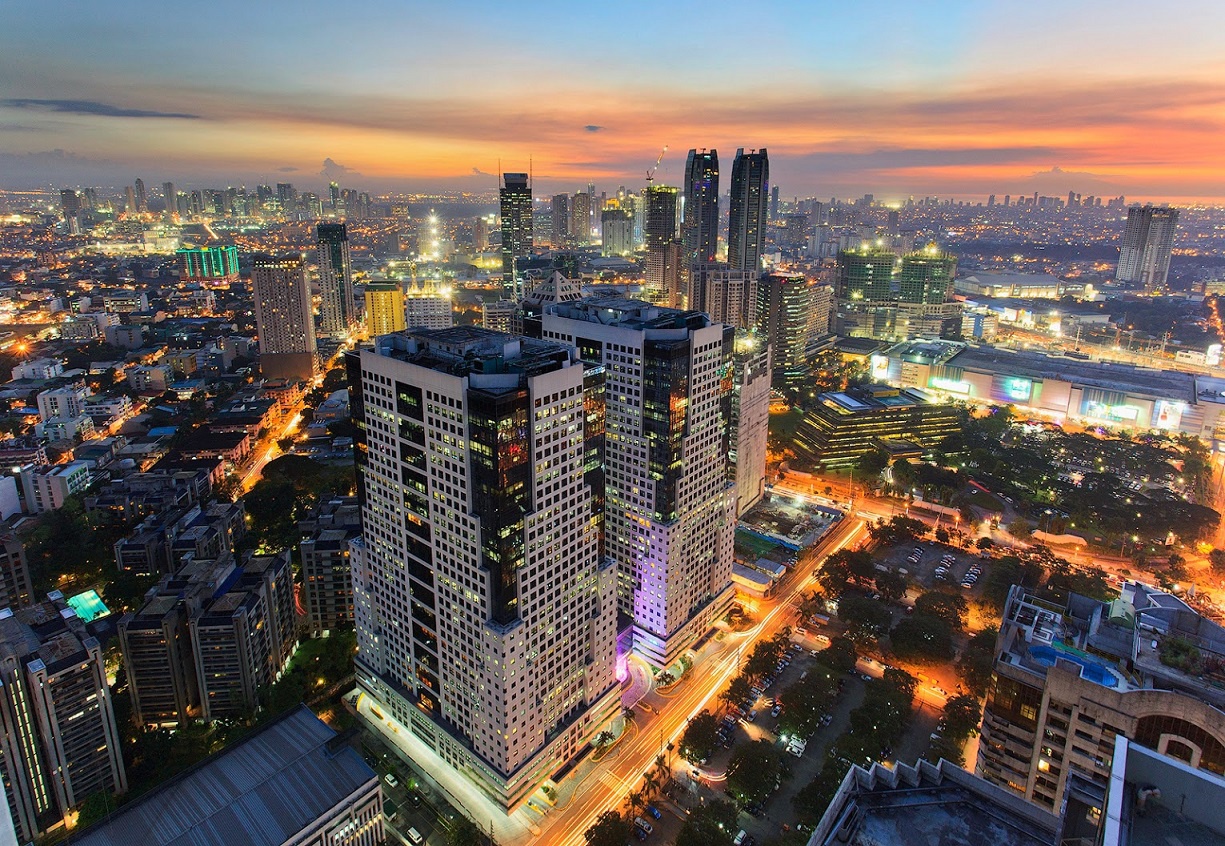 A cosmopolitan city, Manila perfectly encapsulates a unique blend of urban sophistication and quirky vibrance. This is partly due to the fusion of Chinese and Spanish cultural influences, which are manifested through the well-preserved colourful buildings, temples, churches and cuisine. Whether you are a history buff or a night owl, Manila has a lot to offer. Step back in time and immerse yourself in Manila's rich history by visiting Intramuros or get into the groove and experience the nightlife and dining precinct of the Makati District - either way, Manila is a beautiful and bustling metropolis that you will enjoy day or night.
Best Time To Go
---

Dry Season - January to April
If you have a lot of outdoor destinations included in your Manila itinerary, it's best to explore the city during the dry months of January to April.
​Holiday Season - September to December
The best months to go to Manila is during the "-ber" months of the year - September, October, November, and December. This happens to be the time when the city is adorned with festive lights and colourful and bright Christmas decorations.
Getting To Manila
---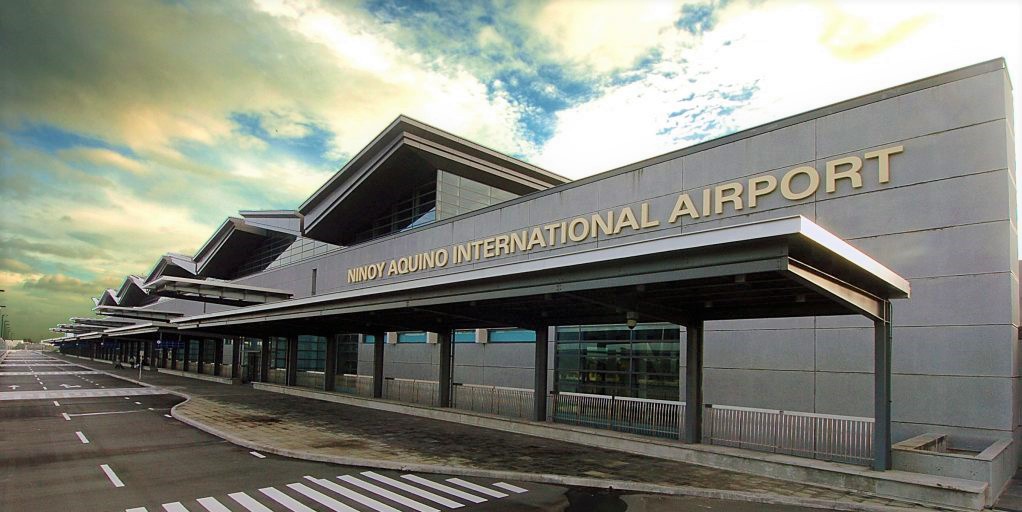 Manila is accessible from both international and local destinations by flights, mainly from the two international airports, Ninoy Aquino International Airport (NAIA) or Clark International Airport. Airport buses and taxis are available in the airport terminals. Manila has 4 airport terminals as follows:
NAIA Terminal 1
Terminal 1 is the primary international airport in Manila. Serves all the international flights from and to Manila except for the ones operated by airlines in NAIA Terminal 2 and NAIA Terminal 3.
NAIA Terminal 2
Terminal 2 serves the domestic and international flights of the flag carrier of the country, the Philippine Airlines and PAL Express. This terminal is also known as the Centennial Terminal to commemorate the centennial declaration of the Philippine Independence.
NAIA Terminal 3
Terminal 3 caters to international flights operated by Cathay Pacific Air, AirAsia, Emirates Airline, Cebu Pacific Air, KLM Royal Dutch Airlines, Delta Air Lines, All Nippon Air, and Singapore Airlines, as well as domestic flights of Cebu Pacific Air. It also has a transit lounge (airport lounge).
NAIA Terminal 4
Terminal 4 caters to both domestic and regional services from CebGo, AirSwift, and SkyJet. Some AirAsia flights depart from this terminal as well, so check your tickets closely.
Intramuros
---
Intramuros, known as the "Walled City," is the oldest district and historic core of Manila. Intramuros tours are a must-try for history buffs because it's packed with trips to many interesting attractions. This iconic Manila landmark is actually a walled area within the modern city. It was the seat of government and political power when the Philippines was still under the Spanish rule. Intramuros is Manila's only district where travellers can see complete architectural remnants of the Spanish Era. A day trip in Intramuros is enough for you to take in the historical significance of this well-preserved historical attraction.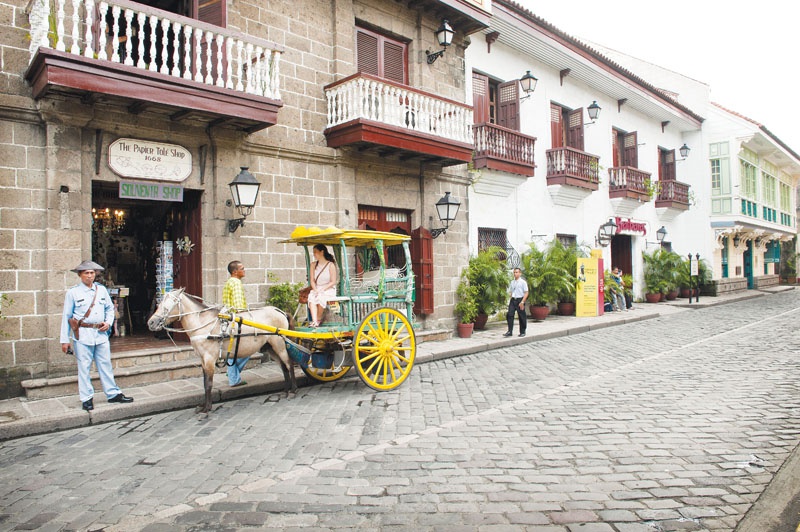 You can feel yourself stepping back in time once you set foot in Intramuros. With its cobble-stoned streets, old churches, and historical relics, Intramuros is always worth a visit to those who are history enthusiasts as well as first-time travellers to Manila. As most of Intramuros' walls, gates and ramparts are very accessible, it is best experienced on foot as you can walk along the top of the walls for all or part of their approximately 4.5km length thus experiencing sweeping views of the surrounding streets and golf course.
Fort Santiago
---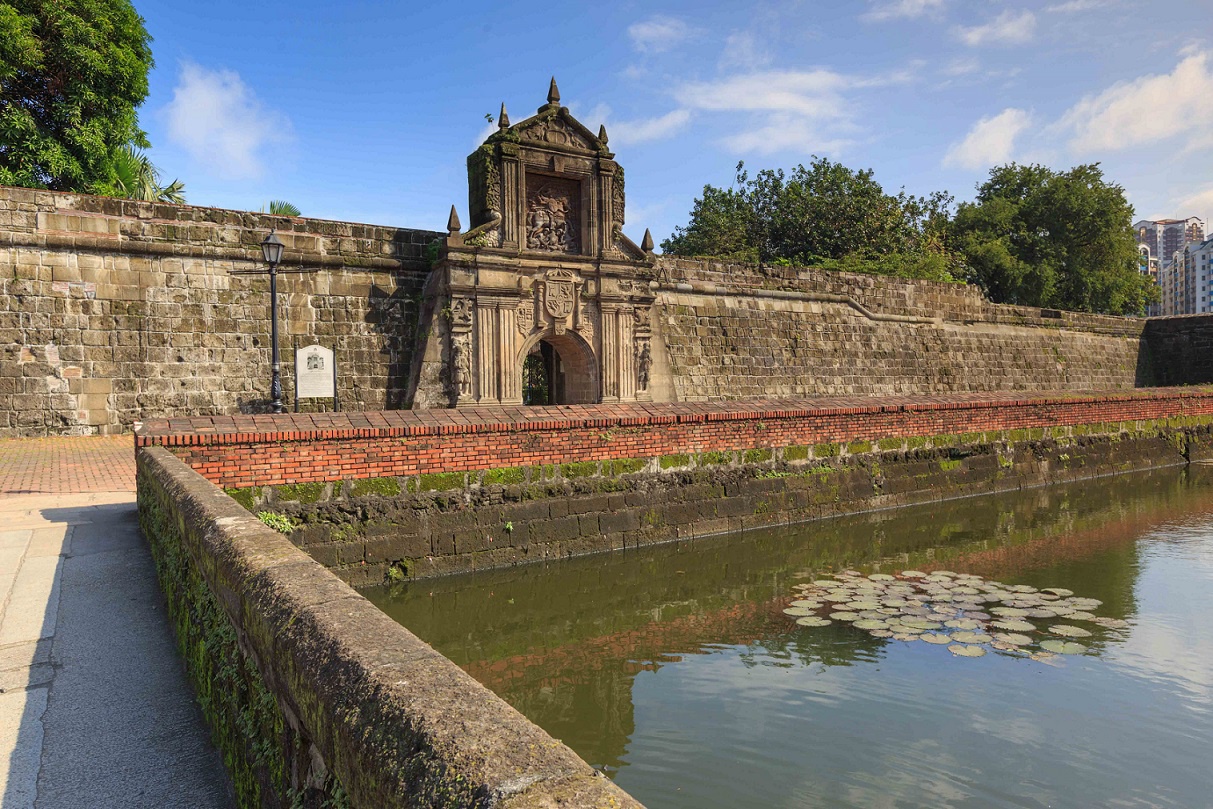 Situated at the northwestern end of Intramuros, Fort Santiago guards the entrance to the Pasig River and is considered one of Manila's premier tourist spots and is one of the country's oldest Hispanic stone castles. The site plays a significant role in Philippine colonial history as it was once the seat of the colonial power of both Spain and the United States, a prison and torture chamber under the Spanish regime, and the centre of countless military atrocities during the Japanese occupation from 1942 to 1945.
In 1951, Fort Santiago became a national historical monument and a well-kept destination frequently visited by travellers. You can join a sightseeing and walking trip to explore this attraction.
Rizal Park
---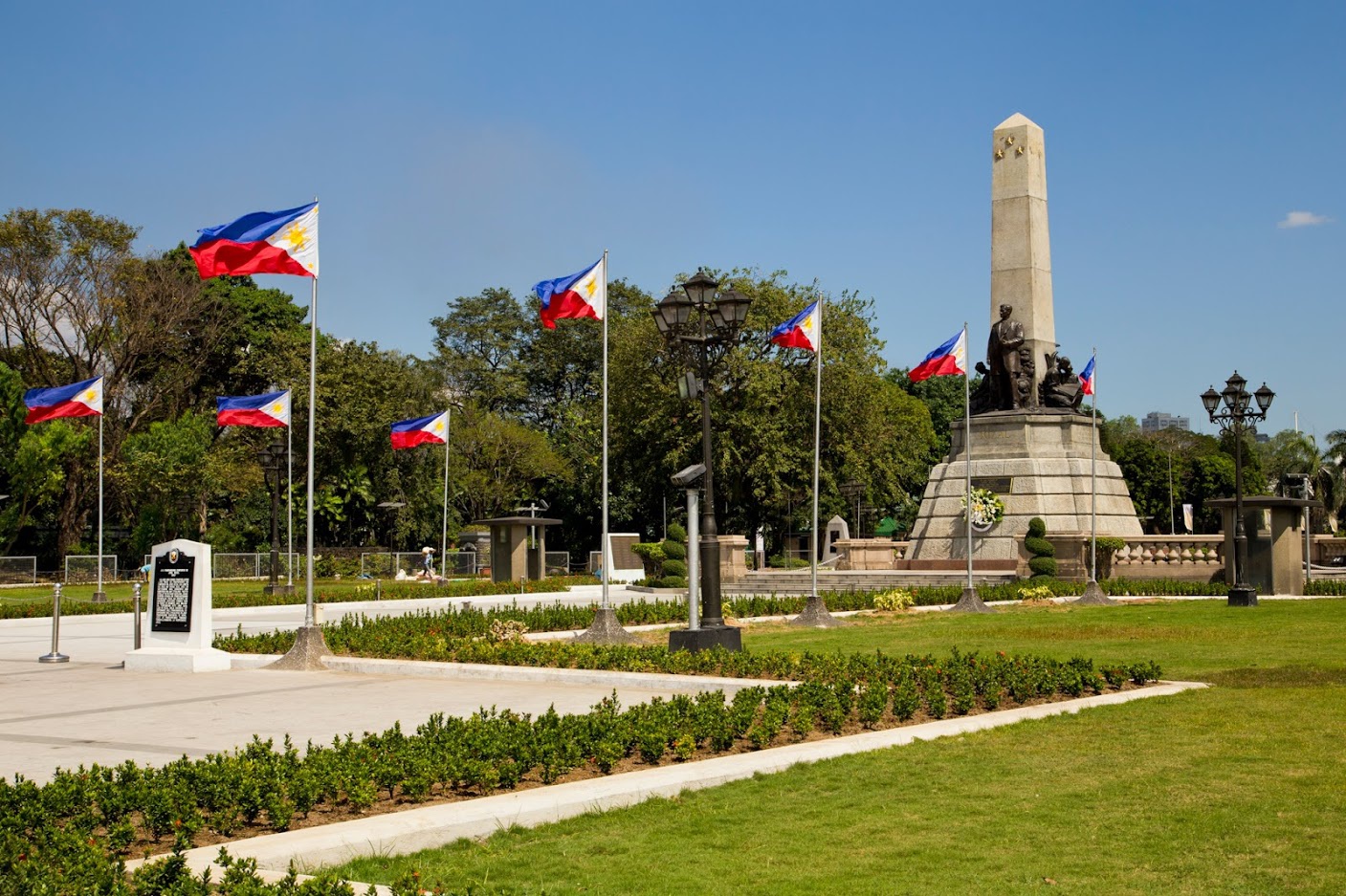 The vast area south of Intramuros is dominated by Rizal Park, Manila's primary green space and the locals' favourite meeting place since the Spanish era. These days, Rizal Park has been known as the go-to place for early morning joggers, a refuge for lovers, and an open area where children can run around freely during the weekends.
Located in the heart of Manila, it is a landmark full of historical significance. The park pays homage to the Philippine national hero, Dr Jose Rizal. Jose Rizal was a doctor and novelist who was shot by firing squad at this site on December 30, 1896, on charges of fostering local rebellion against the Spanish government. Often referred to by its original name "Luneta", Rizal Park features monuments, squares and gardens, large stadiums, observatories, an open-air concert hall, sound and light theatres, shops, food kiosks, playgrounds, and many fountains.
Ayala Museum
---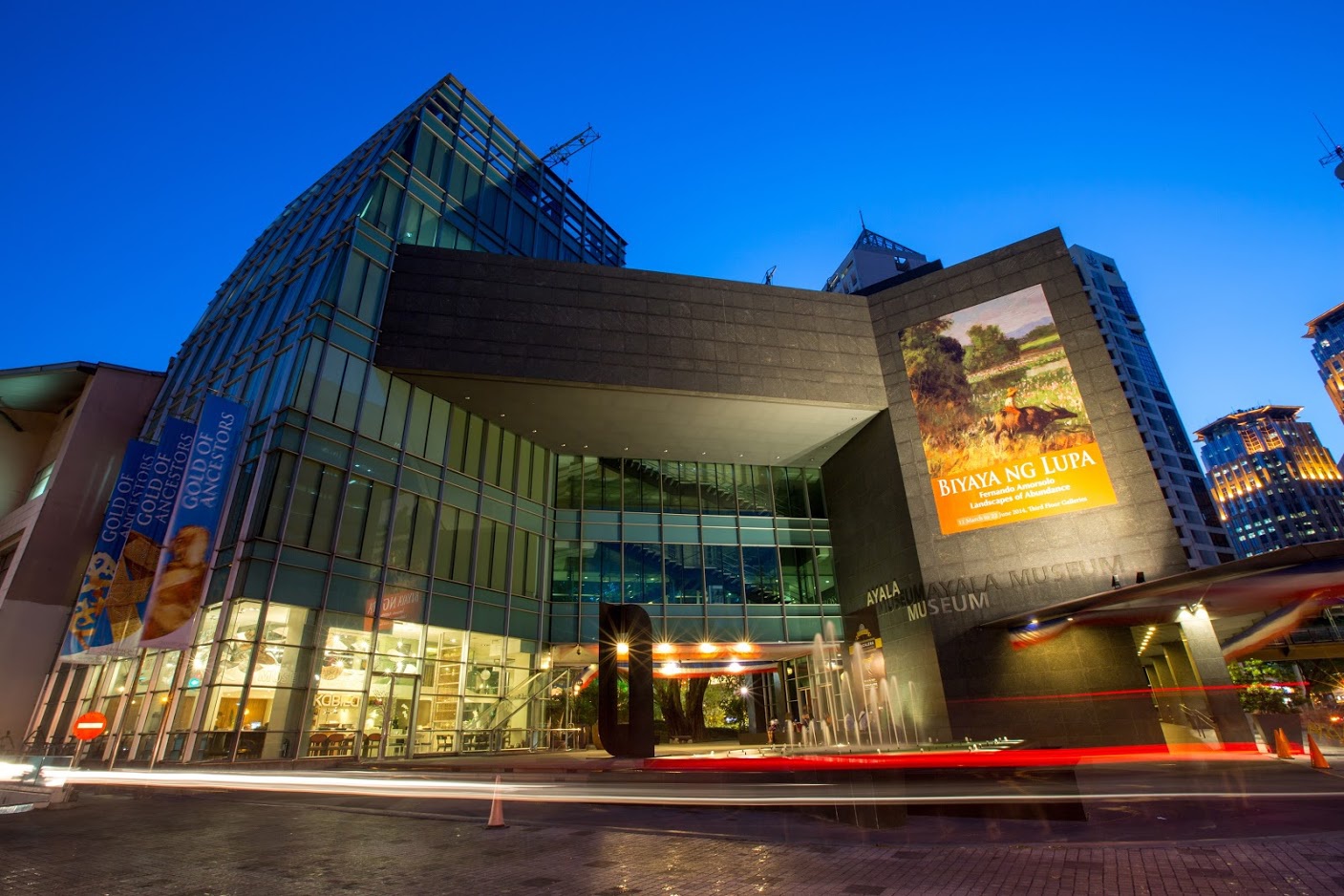 Located in the Central Business District of Makati, this gleaming museum features four floors of superbly curated exhibits on Filipino culture, art and history. Much of the museum's collection was donated by the Ayala family in 1967.
At the heart of the collection located on the second floor, is a brilliant exhibit consisting of 60 dioramas that succinctly, yet effectively, trace the nation's history, from pre-history to independence which kids will also love. Also included are three audiovisual presentations that feature the postwar period, the Marcos years and People Power in 1986. On the third floor, one can find the "Pioneers of Philippine Art" which showcases the museum's wonderful collections of Juan Luna Realism, Fernando Amorsolo Impressionism and Fernando Zobel's more abstract work. Make your way up to the fourth floor, to see the magnificent collection of pre-Hispanic goldware and textiles, created by the islands' indigenous cultures from the tenth and thirteenth centuries. You can also see over a thousand gold objects on display most of which from Butuan in Mindanao, including the "Surigao Treasure". Moving along, you will find the extraordinary Gold Regalia, which is a huge chain of pure gold weighing 4kg and is said to have been worn by a Datu (chief). There is a huge collection of porcelain and ceramics, evidence of the country's pre-Hispanic trade links with Asia, especially the Song dynasty of China.
Mall Of Asia
---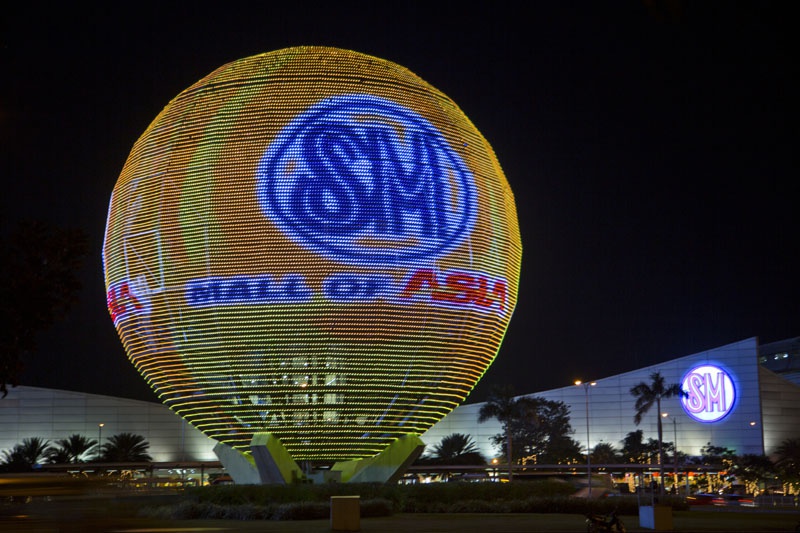 Located in Pasay City, near the Manila Bay and the southern end of Epifanio Delos Santos Avenue (EDSA), SM Mall of Asia or MOA is particularly famous among both domestic and international visitors. Opened in 2006, it is the fourth largest shopping mall in the Philippines and fourteenth in the world. SM Mall of Asia has several establishments within its shopping complex. The mall features everything from hundreds of chain and independent stores to attractions like an ice-skating rink and IMAX Theatre. Occupying a total of 20 hectares (50 acres) and 1.9 million floor tiles on reclaimed land along Manila Bay, it has quite a distance to cover with ample places to rest. MOA is open every day from Monday to Sunday from 10 am to 10 pm. If you happen to be there during the December holiday season, most shops normally remain open till 12 midnight.