Bohol
---
Bohol is one of the most popular and tourist-friendly destinations in the Philippines. This island province in the Central Visayas region attracts visitors from all over the world because of its stunning and diverse attractions with the Chocolate Hills as its most famous tourist spot.
The Chocolate Hills in Bohol is a one of a kind geological formation of grass-covered hills that turn brown during the dry season. Bohol is also known as the home of one of the world's smallest primates, the tarsiers.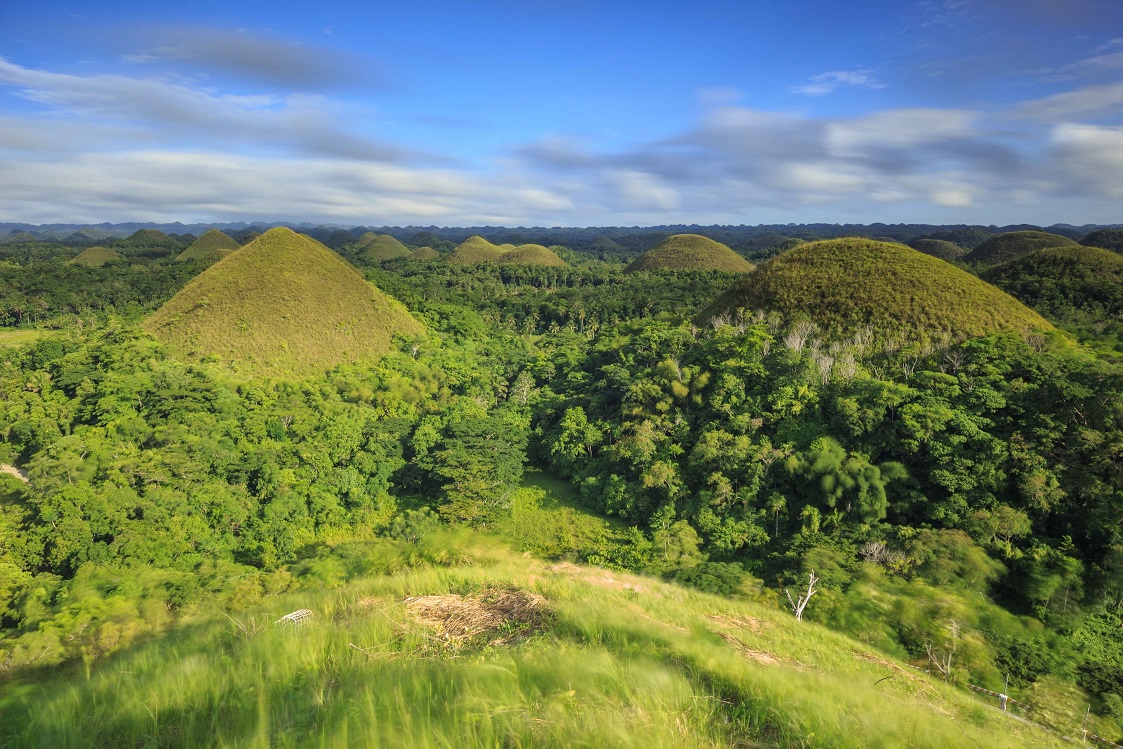 Best Time To Go
---
Dry Season - December to May
The dry season in Bohol starts in December and ends in May, with April having the least chance of rainfall. Understandably, these months are the peak season; they are the ideal time to visit Bohol for hot-weather activities such as swimming, diving, snorkelling, and sightseeing.
Summer is also the best time to see the Chocolate Hills in their iconic chocolate brown color. Naturally, most travellers prefer visiting Bohol during these months. Which means you can expect to see crowds at Bohol beaches and attractions.
Getting to Bohol
---
By Air - Bohol-Panglao International Airport
Bohol is the prime tourist destination for local and foreign travellers. It is accessible from major cities of Luzon, Visayas, and Mindanao. Luzon, Visayas, and Mindanao are the primary island groups of the Philippine archipelago.
The Bohol-Panglao International Airport services the whole Bohol Province which replaced the Tagbilaran International Airport in November 2018
You can fly directly from Ninoy Aquino International Airport (NAIA) in Manila to Bohol-Panglao International Airport. The flight from Manila to Bohol is estimated 1 hour and 15 minutes with daily flights available via Philippine Airlines or Cebu Pacific.

By Sea - Ferry
Another way to reach the island is travelling by sea which has several ferries from Cebu, Dumaguete, Siquijor, Cagayan de Oro and Camiguin going to Bohol via OceanJet, Trans-Asia Shipping Lines, and Super Shuttle Ferry.
From Cebu, the fastest way to reach Bohol is via fast craft and will reach Tagbilaran Port in two hours. OceanJet has several trips from Bohol to Cebu every day.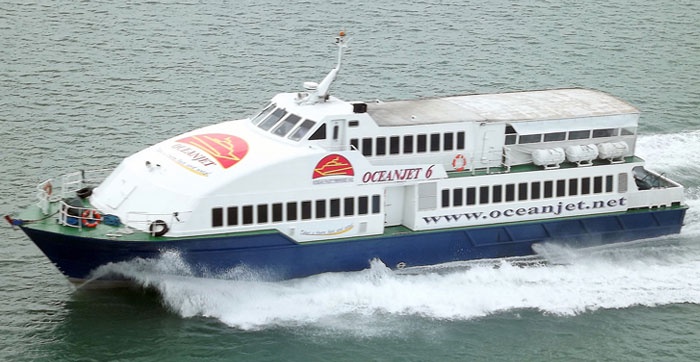 Chocolate Hills
---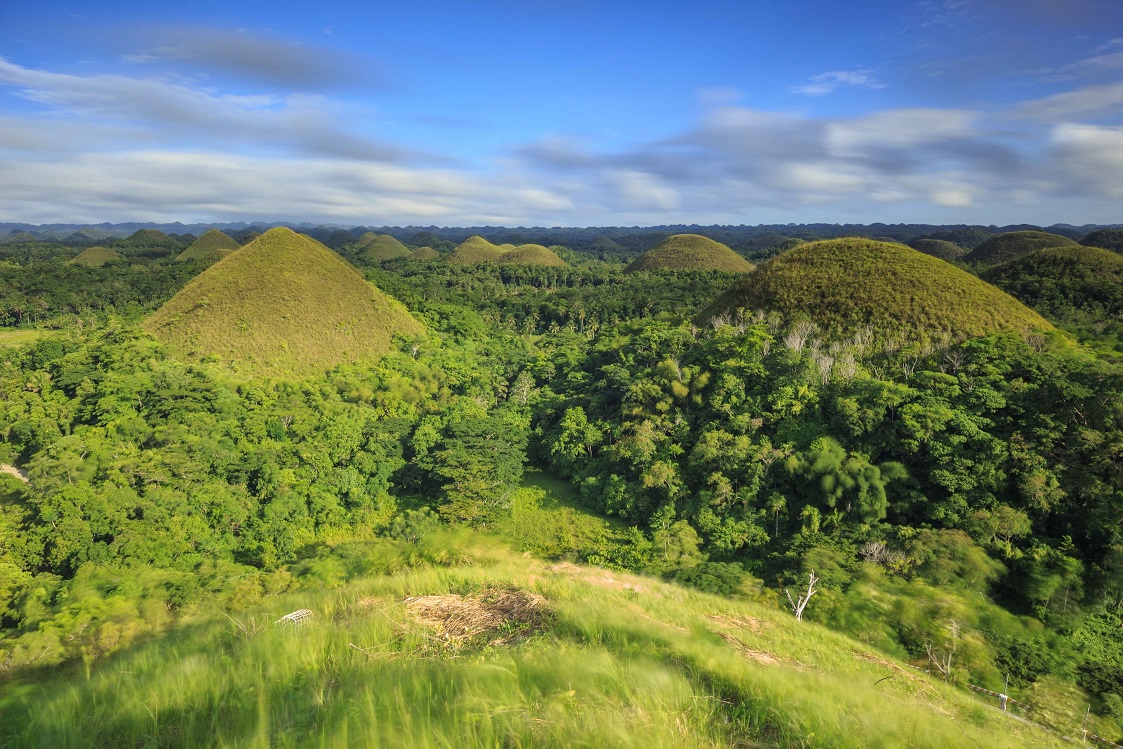 Bohol's claim to fame is unique geological formations of over 1000 cone-shaped hills that change in colour depending on the season – the Chocolate Hills. You can view the hills from the Chocolate Hills Complex where there's a viewing deck with a stunning 360° view of the cone-shaped hills. These giant mounds of chocolate-coloured earth on the dry season that turn green during the wet season are known across the world for their enchanting beauty. The hills are spread out on a 50-square kilometre land and vary in size.
Tarsier Sanctuary
---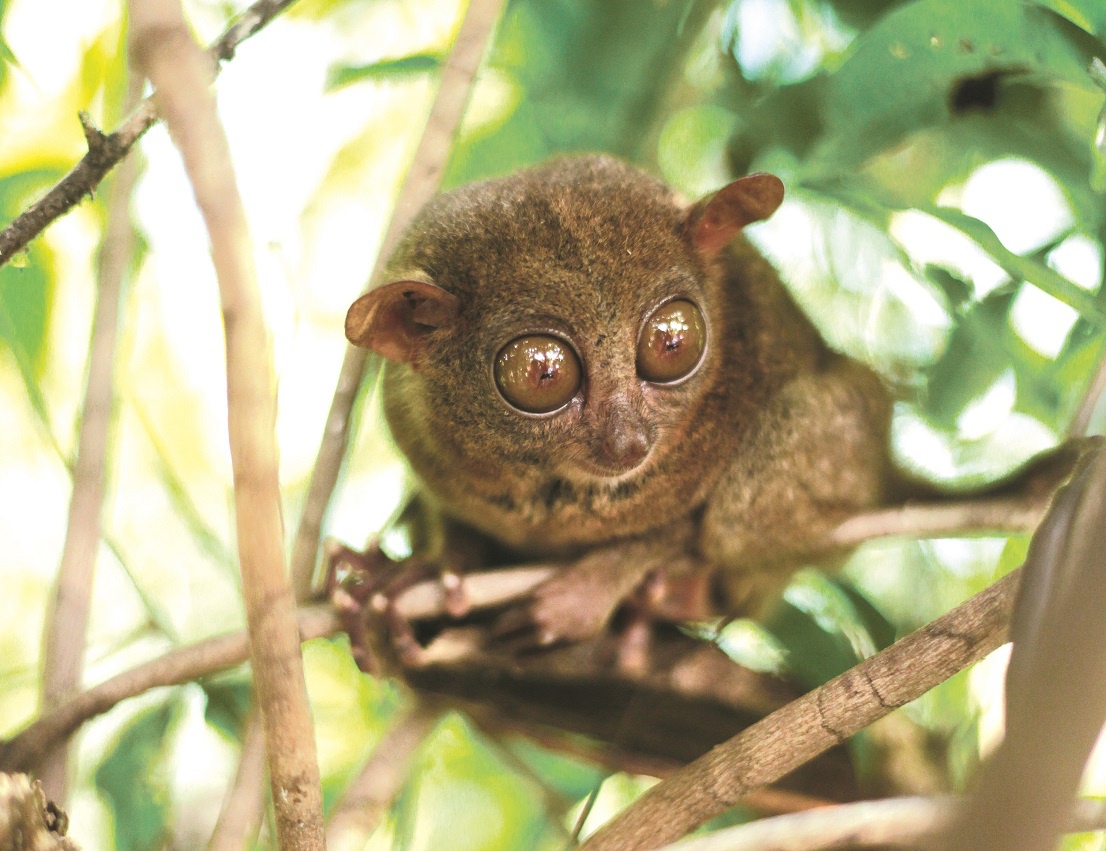 Like the Chocolate Hills, the tarsiers and their big eyes are synonymous to Bohol as well. These nocturnal creatures are considered to be the smallest primate in the world. If it's your first time in Bohol, don't miss a visit to the Tarsier Conservation Area in Loboc or the Tarsier Sanctuary in Corella. These tarsier sanctuaries allow tourists not just to see these small creatures up close, but also to learn more about them. Taking their photos is fine but keep the flash turned off not to wake them up. Touching them is also a no-no because it will stress them out.
Loboc River
---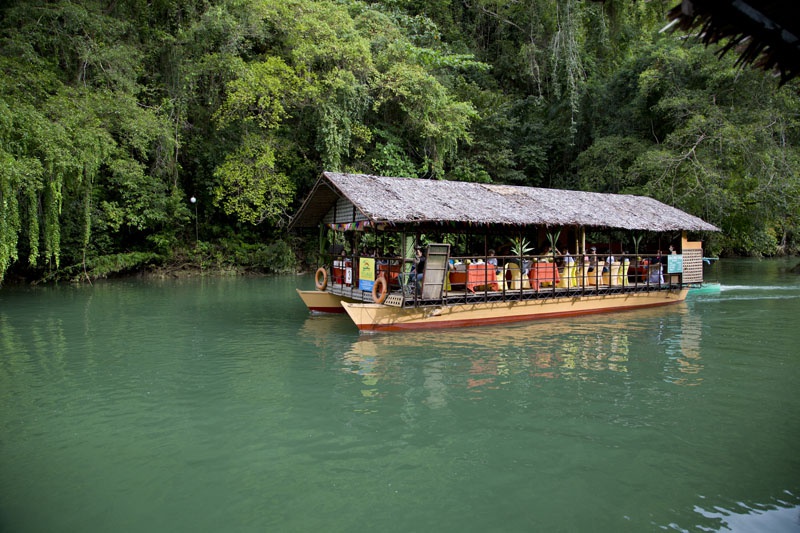 One of Bohol's most beautiful natural attractions is the Loboc River. This beautiful river is a wonder of nature that has been preserved through the combined efforts of the local authorities and the residents. The scenic river that runs through multiple towns in Bohol is framed with lush tropical trees, perfect for winding down in the afternoon after your countryside tour. The most popular activity in the river is the Loboc River Cruise activity, where tourists board a floating restaurant. The boat cruise will drift along the serene 1.5km long river while you feast on a Filipino lunch buffet.
Panglao Island
---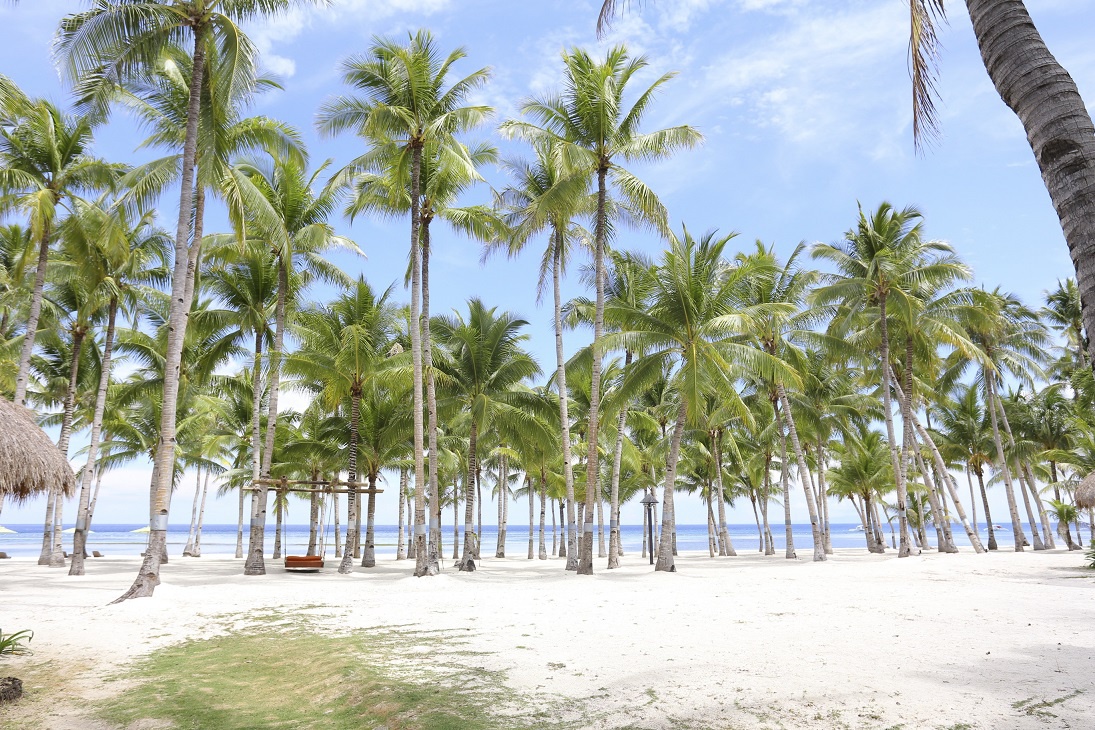 Bohol is also known for its white-sand beaches, islands, and diving sites. Panglao island is connected to the main Bohol island by bridges and can be travelled to by land vehicles. This is also where the new airport is located in. The majority of top hotels and resorts in Bohol are situated in Panglao Island. Most tourists who love the sun, sea, and sand stay in this part of the province because of its proximity to pristine beaches and islands.
Balicasag Island
---
While Bohol already has white sand beaches along its coastline, there are also islands to explore where you can snorkel or dive aside from swimming or sunbathing. A prime diving and snorkeling spot in Bohol because of its precious marine life. Aside from colorful reefs and fishes, you can also spot sea turtles here if you're lucky! Apart from the underwater sights, joining a Balicasag Island tour is worth it as it boasts of a white sand beach that surrounds the whole island where you can lounge in.