Manila & Outside Manila
---
Manila Ocean Park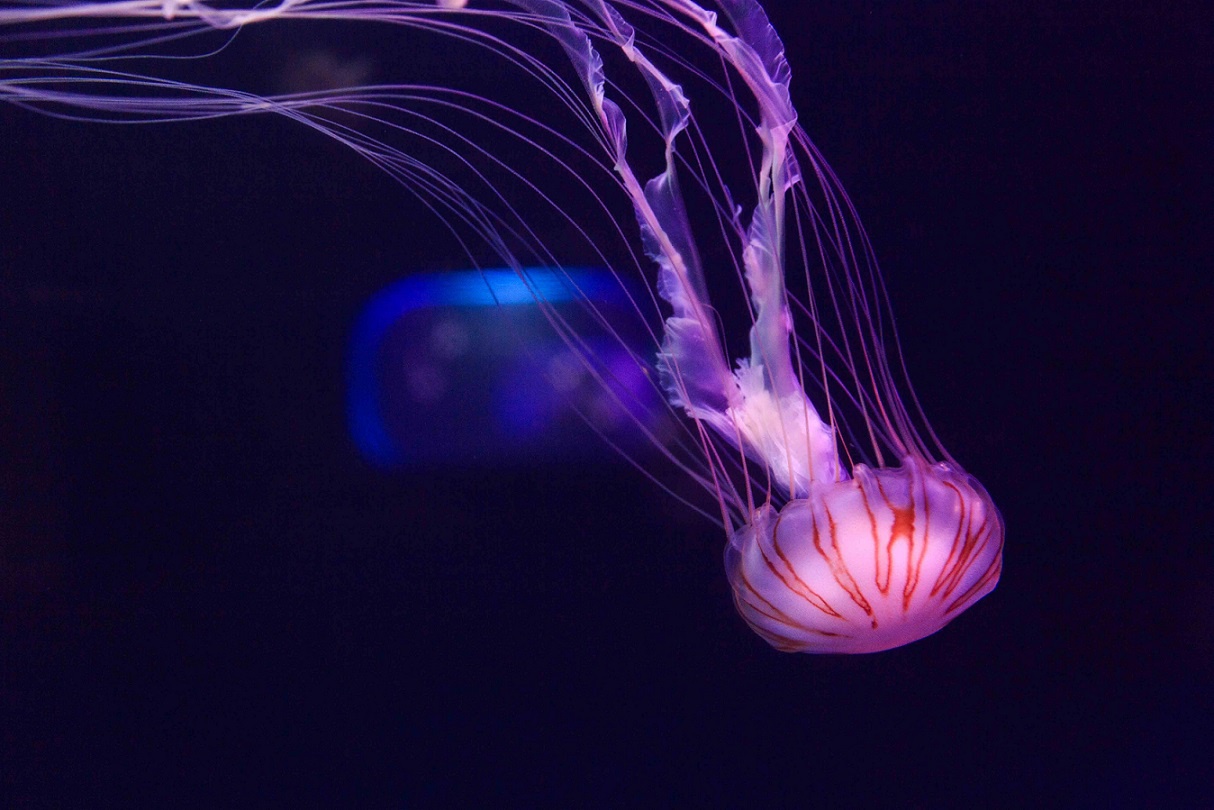 Spend your day with a tour of the amazing 14,000 sea creatures of Manila Ocean Park. Get a glimpse of the varied marine species indigenous to the Philippines and Southeast Asia in the Oceanarium, or spend some time and a good laugh at the Sea Lion Show, or the Trails to Antarctica. If you are keen on a first-hand encounter, take an ultimate underwater adventure as an Aquanaut. Manila Ocean Park has a wide array of activities that you can definitely enjoy.
Ocean Adventure - Subic
Visit the first open marine theme park in Southeast Asia, Ocean Adventure found in Subic, just 2.5 hours from Manila, with over 20 attractions for both children and animal lovers. Their Sentinels of the Sea features dolphins, one of the brightest marine mammals out there, while their Sea Lion Marine Patrol showcases the fun-loving sea lions. Adventure seekers can also share some fun-filled activities in the Adventure Beach Waterpark, a few minutes away from Ocean Adventure.
Corregidor Island
Flanked by at least three beaches in its expansive territory, Corregidor Island, is perfect for visitors who are after a combination of water activities and history. Visitors can also go swimming, kayaking, or ride a raft when they visit the Island.
Cebu
---
Canyoneering At Kawasan Falls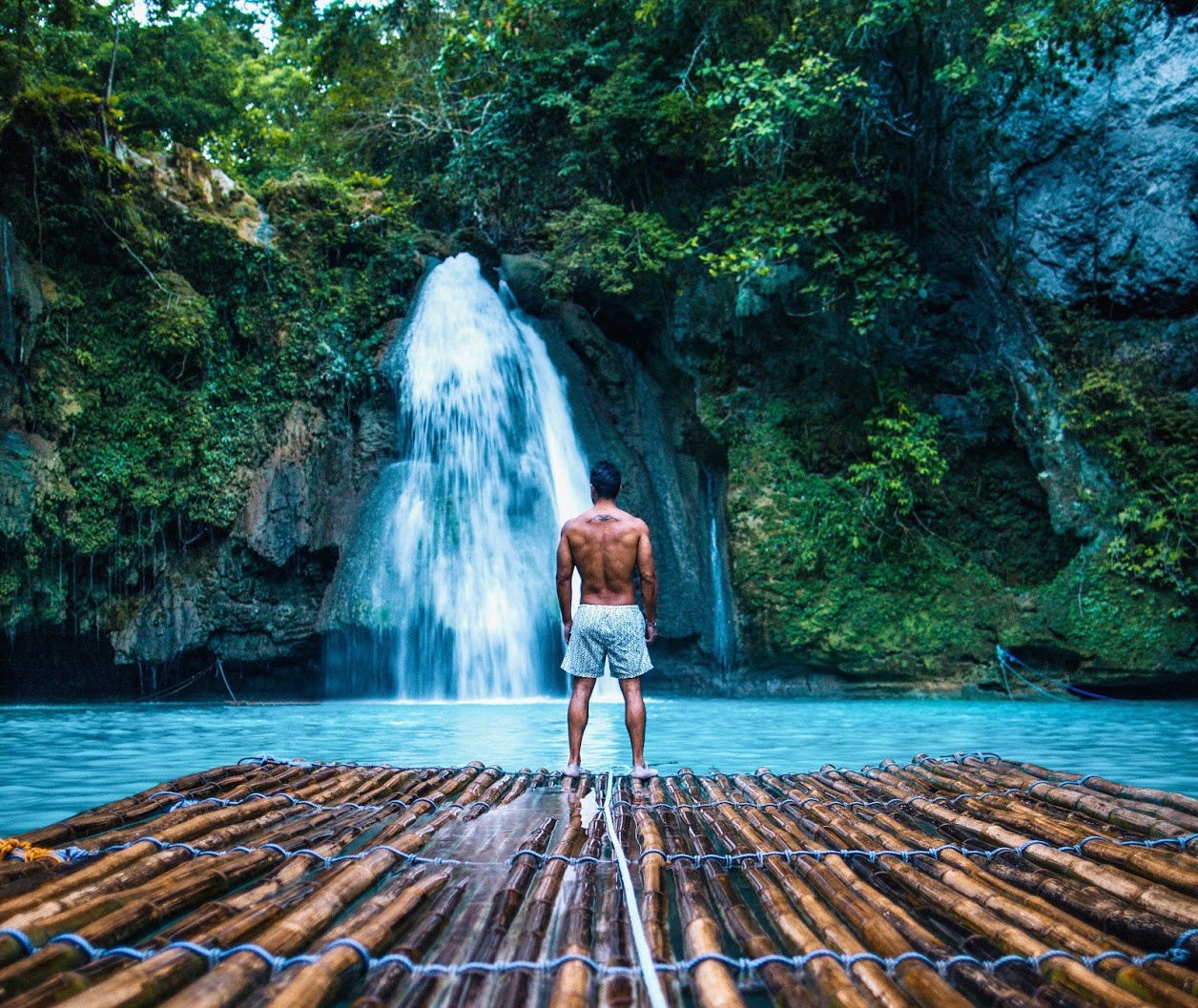 Feel the adrenaline rush in one of the most exhilarating activities in Cebu, Canyoneering at Kawasan Falls. Slide, rappel and even leap off 30-feet high cliffs straight into the cool blue waters of the waterfalls. Canyoneering ends up in Kawasan Falls where you can relax and feast on some tasty lunch. For those who want to take the easier route, you can go directly to the main entrance of the falls in Badian. Then walk for a kilometre and a half to the first tier where the basin and several cottages are located. Most visitors prefer to terminate their visit here, although you can opt to walk further uphill to reach the second and third tiers of the falls.
Snorkelling and Diving in Pescador Island
Pescador Island has plenty to offer for underwater adventurers. Often a favourite among underwater photographers, the Island is home to sea turtles, a wide array of marine life, and colourful corals. Tongo and Talisay Points are two of the popular spots for sea turtles, while on the west side of the island is where Pescador Cathedral, a cavern dropping to 40+ meters with pockets, bridges, and swim-throughs, can be found.
Mainit Springs of Malabuyoc
Located in Malabuyoc, close to Oslob, Mainit Hot Spring is considered one of the most beautiful hot springs in Cebu. Accessible by bus, a short 20-minute walk up a small hill, or a rented habal-habal, the Mainit Hot Springs also has flowing cool spring water in its river located just below the man-made basin. There is a small pool near the river bank believed to be hot enough to cook hard-boiled eggs. The springs' temperature can go up to 42 degrees. Be careful and take your time lowering your body into the hot water. If you're visiting the Mainit Spring, make sure you come early as it closes at mid-afternoon.
Bohol
---
Loboc River Cruise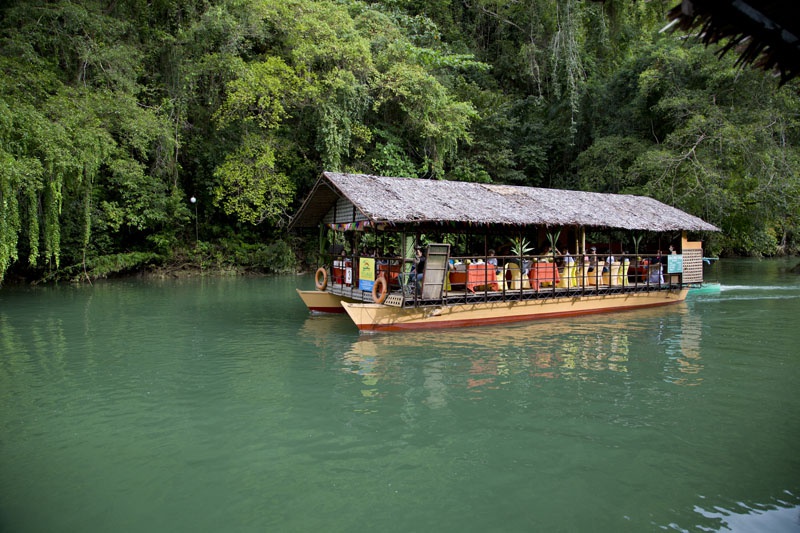 One of Bohol's most beautiful natural attractions is the Loboc River. This beautiful river is a wonder of nature that has been preserved through the combined efforts of the local authorities and the residents. The scenic river that runs through multiple towns in Bohol is framed with lush tropical trees, perfect for winding down in the afternoon after your countryside tour. The most popular activity in the river is the Loboc River Cruise, where tourists board a floating restaurant. The boat cruise will drift along the serene 1.5km long river while you feast on a Filipino lunch buffet.
Balicasag Island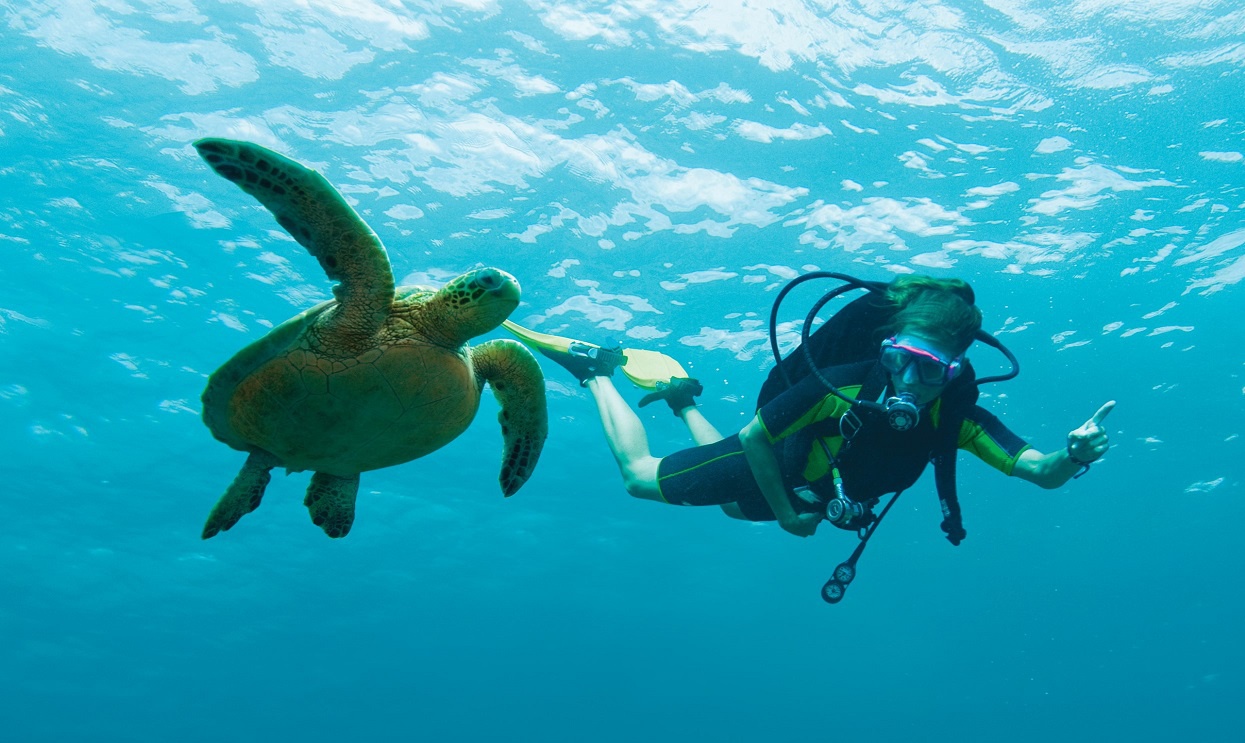 Enjoy the marine paradise of Balicasag Island, named a marine sanctuary, located 6 kilometres southwest of Panglao. The whole island is only 600 meters in diameter and will take you roughly 45 minutes or an hour to walk around it. The island's shallow water is ideal for snorkelling and it is surrounded by reefs and abundant marine life. Diverse species of corals and schools of fishes can be spotted even in shallow waters, as well as impressive submarine cliffs, surrounded by soft and hard corals, at 50 meters deep in the water.
Pamilacan Island
Found at the south of Bohol, Pamilacan Island is not only famous for snorkelling but is also a popular destination for whale-watching and dolphin activities. Enjoy its white sand beaches and rich marine biodiversity while waiting for a glimpse of these majestic sea creatures, often seen jumping and swimming alongside your boat. The dolphins are regularly seen here, while the whales can be seen throughout March, April, May, and June.
Palawan
---
Underground River Cave - Puerto Princesa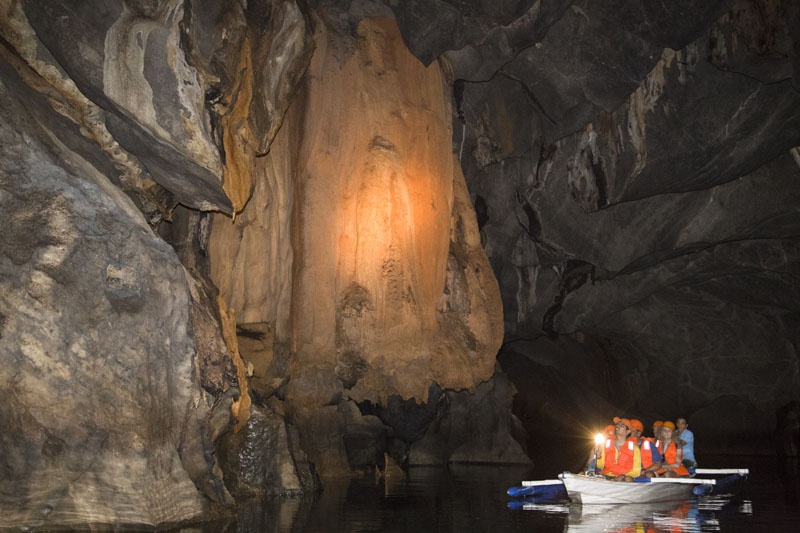 Puerto Princesa Subterranean River National Park, a UNESCO World Heritage Site, is located in the town of Sabang, and has also been named as one of the New 7 Wonders of Nature back in 2011. In Sabang, a boat will be waiting as you don your life jackets and prepare your gears, and make your way to the entrance of the Underground River. The cruise will take roughly 45 minutes where you get a glimpse of the jaw-dropping rock formations, including stalactites and stalagmites shaped as Pegasus, dinosaurs, vegetables, and a face of Jesus. Thousands of bats and swallows can be spotted inside as well. After the tour, you will be taken back to the port of Sabang and make your way to the city proper.
Barracuda Lake - Coron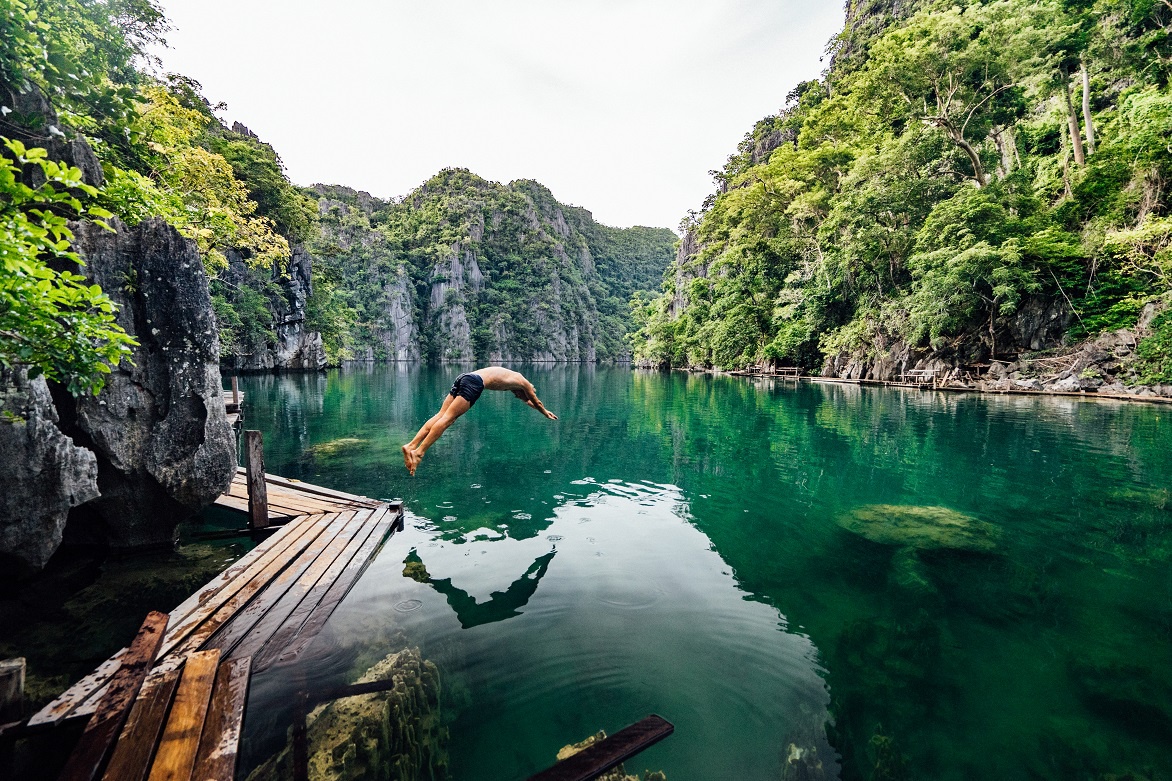 Named after the large barracuda fish skeleton discovered in its waters, Barracuda Lake is one of the must-visit places in Palawan. Surrounded by magnificent limestone cliffs and a mix of fresh and seawater, it is known for the switch in its water temperatures as you go further down, as well as a sense of "weightlessness'' while exploring the hot/cool depths of the lake.
Secret Lagoon - El Nido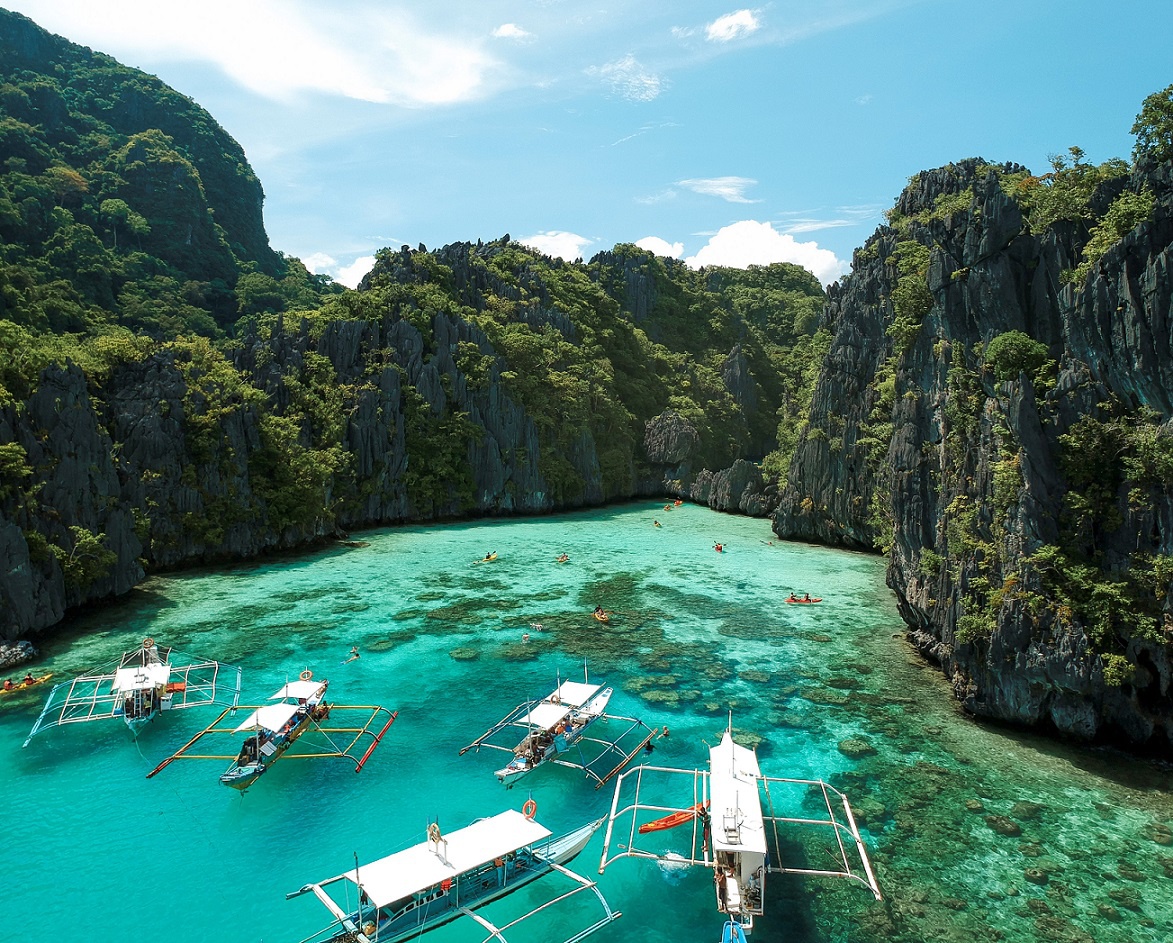 Often referred to as El Nido's crown jewel, the Secret Lagoon is a must-have in your bucket list. A part of Tour A in El Nido, the limestone cliffs towering over the sparkling turquoise waters is definitely a sight to behold. The Lagoon is located on the south side of Miniloc Island, just next to a smaller beach. Plunge into its crystal cool waters, and take in the beauty of the lagoon before heading to your next destination.
Boracay
---
Paraw Sailing and Sunset Cruise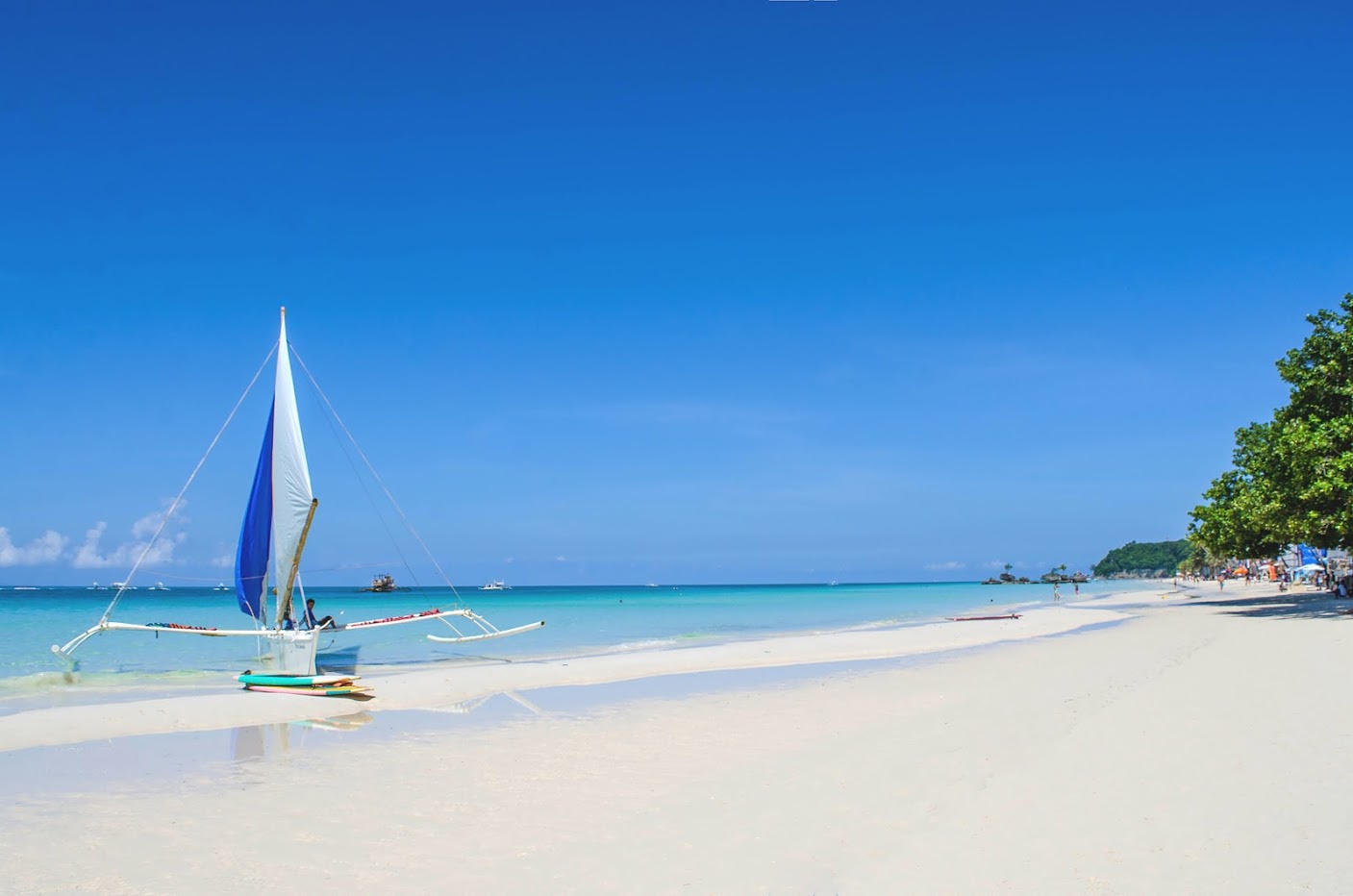 Hop on a short Paraw cruise while relaxing and experiencing the peaceful waters of Boracay, one of Conde Nast Traveler's 25 Best Island Beaches in the World. Paraw is a Cebuano word for a boat with two outriggers, called "katig", often used for sailing around the island for recreation. Take in the breathtaking view of the sun as it sets in the horizon, and be amazed at the colourful seascape that awaits you.
Parasailing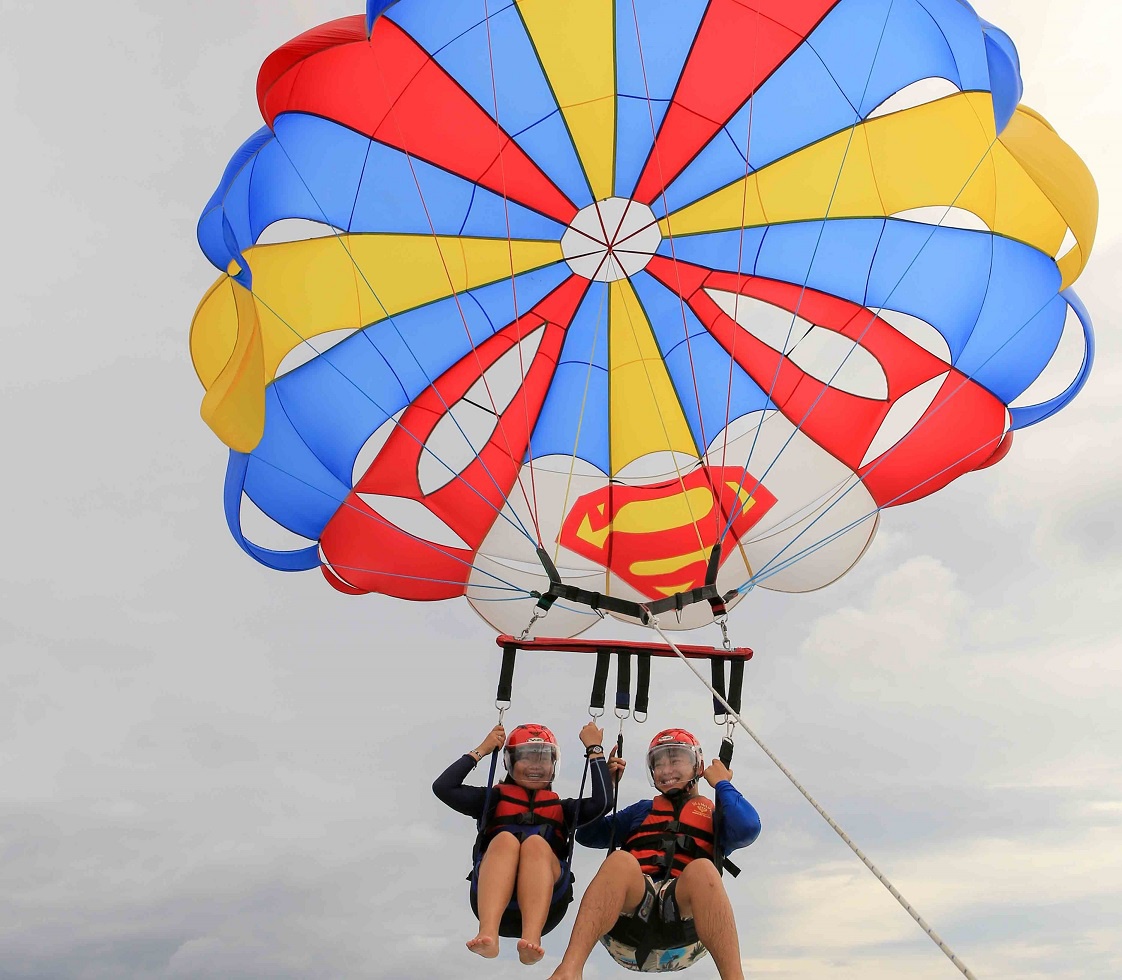 Get a bird's eye view of Boracay and go on a Parasailing adventure. Perfect for adrenaline junkies, this will satisfy your craving for a thrilling adventure, as well as a panoramic view of the surrounding areas as you feel the wind and the sun on your face.
Siargao
---
Naked Island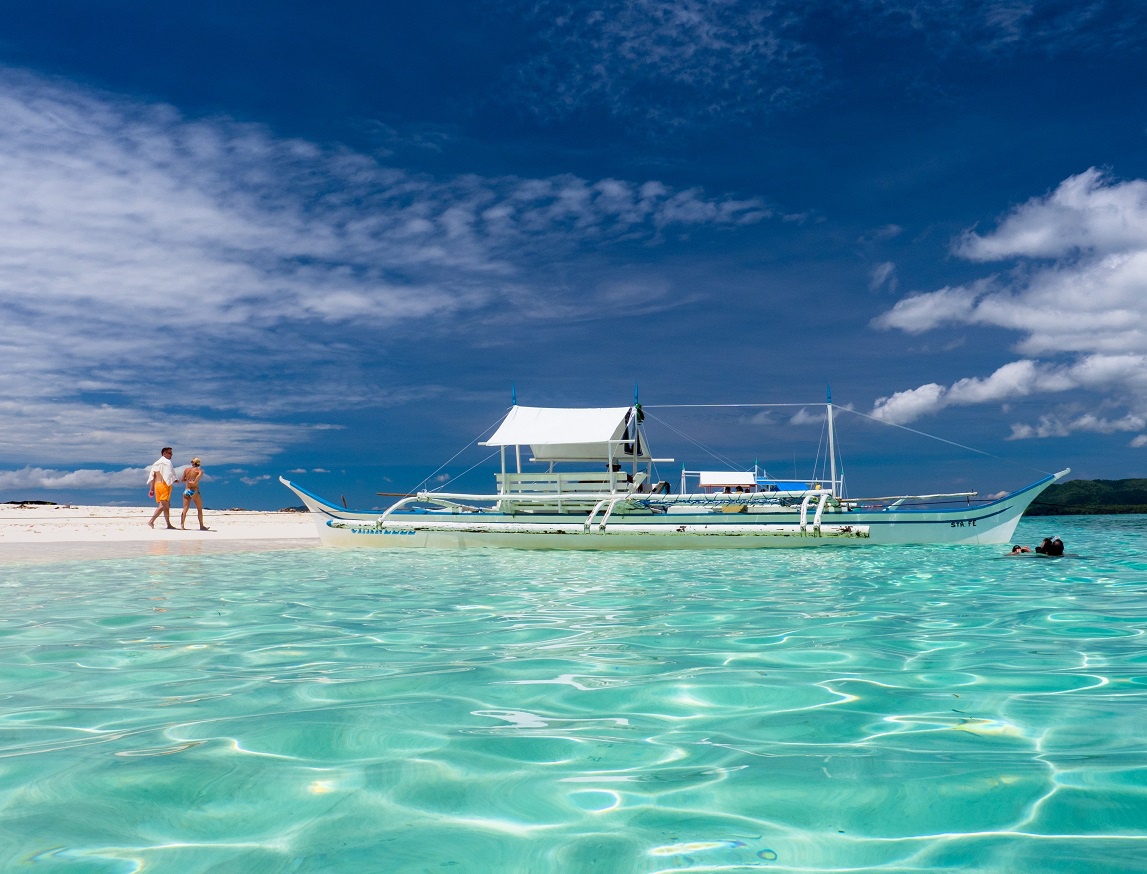 Naked Island is often a part of the island-hopping trip which includes Daku and Guyam Islands. It features nothing but its powdery white sand surrounded by turquoise waters. An ideal spot for sunbathing, soak in the sunlight and get a tan. Take a dip in the waters to cool down after.
Guyam Island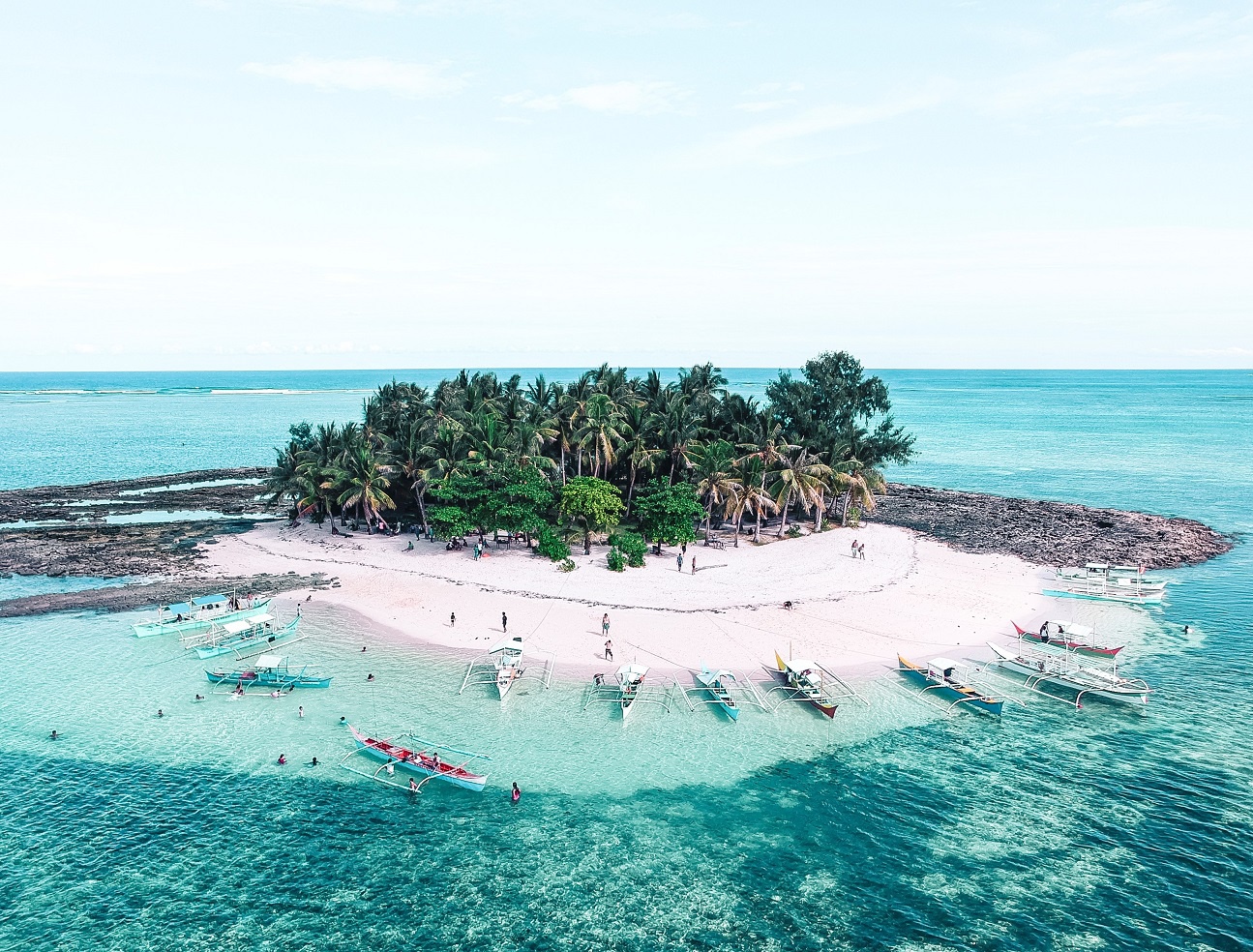 Smaller than Daku and Naked Islands, Guyam Island is akin to a private tropical paradise. Strolling around the island takes around 15 to 30 minutes at most. The entire island is perfect for snorkelling as it is surrounded by a big reef and boasts of a rich underwater marine life.
Cloud 9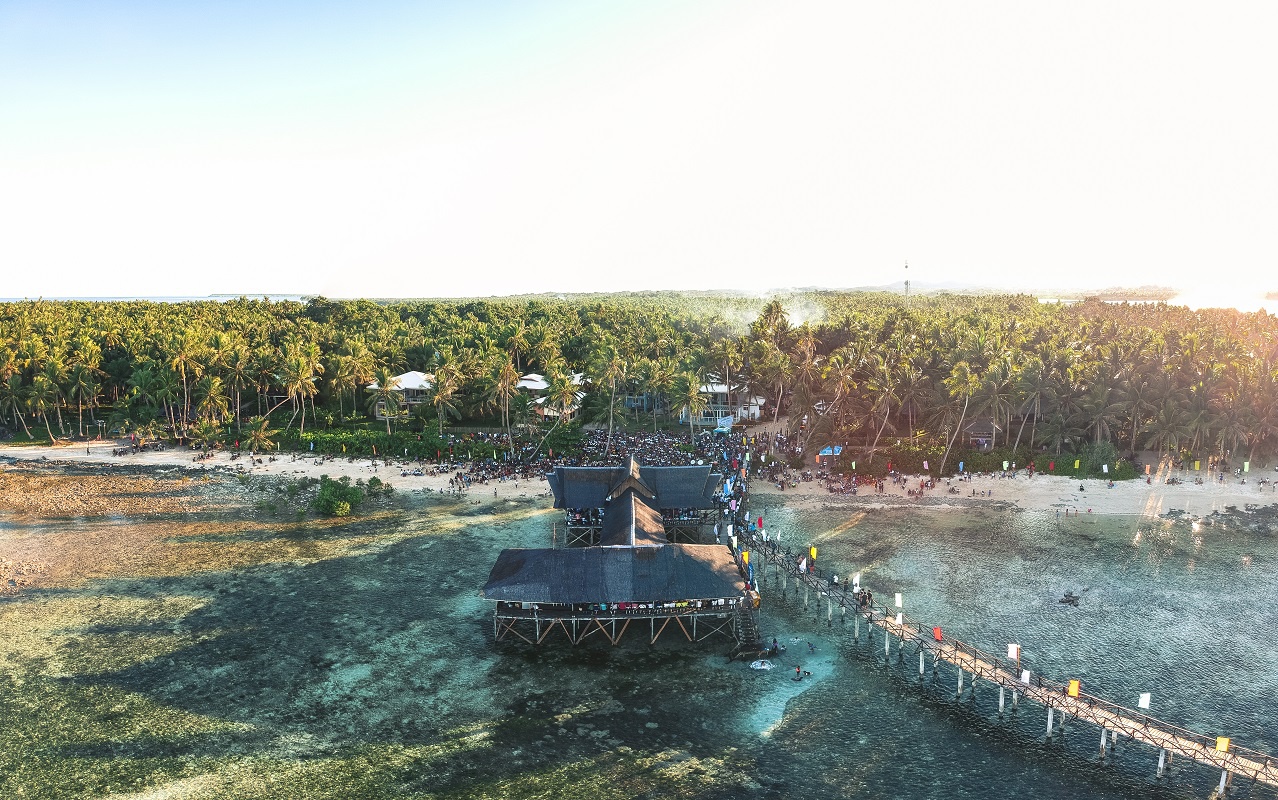 A popular surf spot in General Luna town, Cloud 9 is frequented by both beginners and experienced surfers from both local and international travellers and is considered as one of the best surf breaks in the world. Soak in the view of the beach, the majestic waves, the Pacific Ocean, and the breathtaking sunrise while taking a stroll along the boardwalk and the tower.