Outside Manila
---
Anilao, Batangas
Explore the underwater world of Anilao, Batangas home to a variety of Nudibranchs. Anilao, Batangas is one of the closest dive sites from Metro Manila that takes a 3-hour drive. Anilao is best known for nudibranchs, the tiny exotic creatures it hides in its waters. Out of the 800 identified nudibranchs around the world, 600 can be found in Anilao. You can also find various kinds of frogfish, sea moths, gurnards, wasp fishes, stonefishes, stargazers, flounders, worms, stingrays, shrimps, seahorses (specifically the pygmy seahorse), pipefish, and shrimpfish, among many others.
Verde Island Passage, Batangas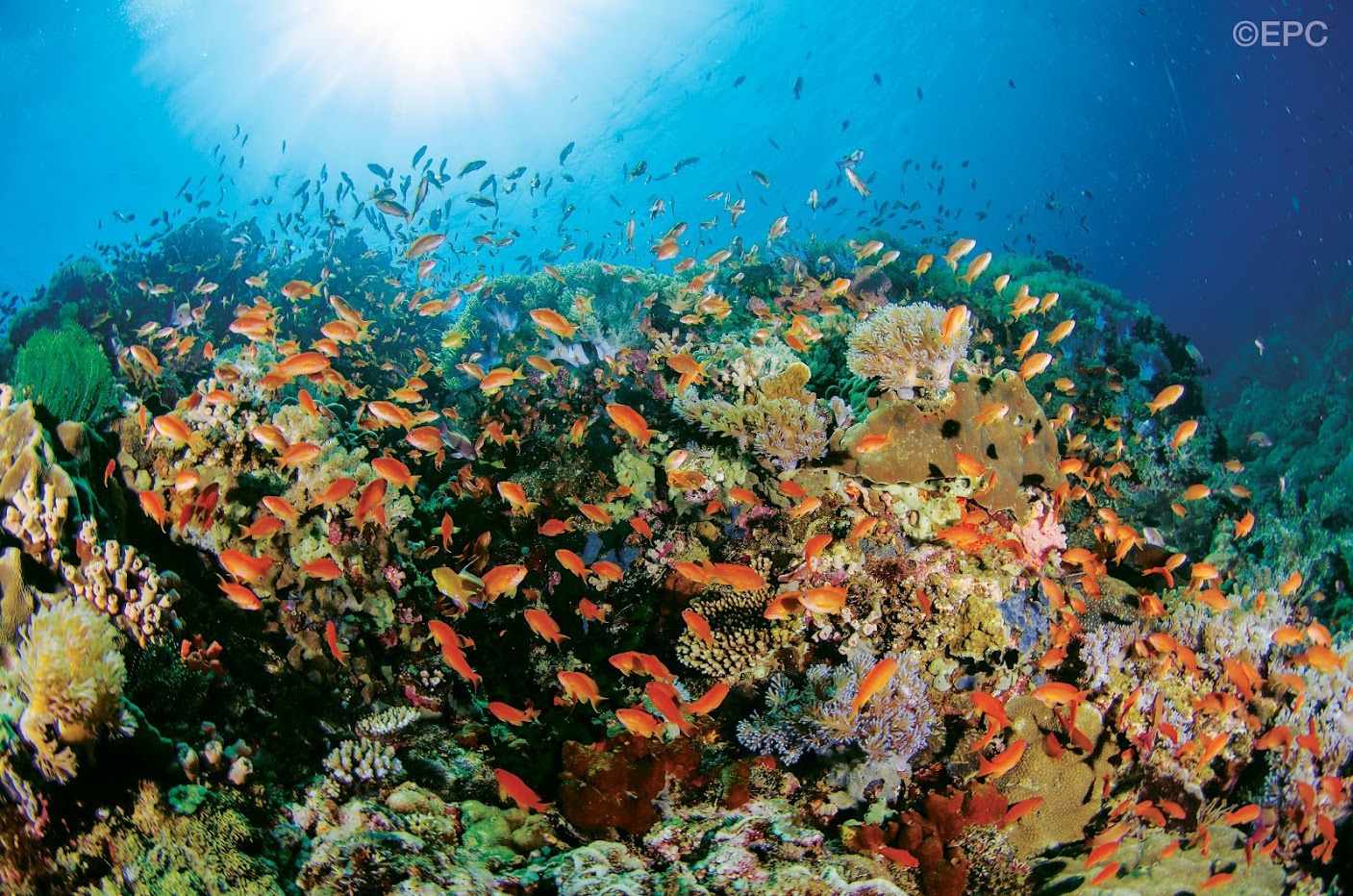 The Verde Island Passage, also known as the San Agapito dive site is located 400 meters of the eastern corner of San Agapito. The island sits at the heart of the Verde Island Passage, a strait that covers around 1.14 million hectares. The usual flow of current in this part of the Verde Island Passage is extremely strong. Thus, only seasoned advanced scuba divers can dive here. The San Agapito dive site has a wall that stretches 70 meters deep where you will find huge coral fans. You can find juvenile sea turtles, school of jacks and mackerels, as well as families of big tunas and groupers.
Cebu
---
Malapascua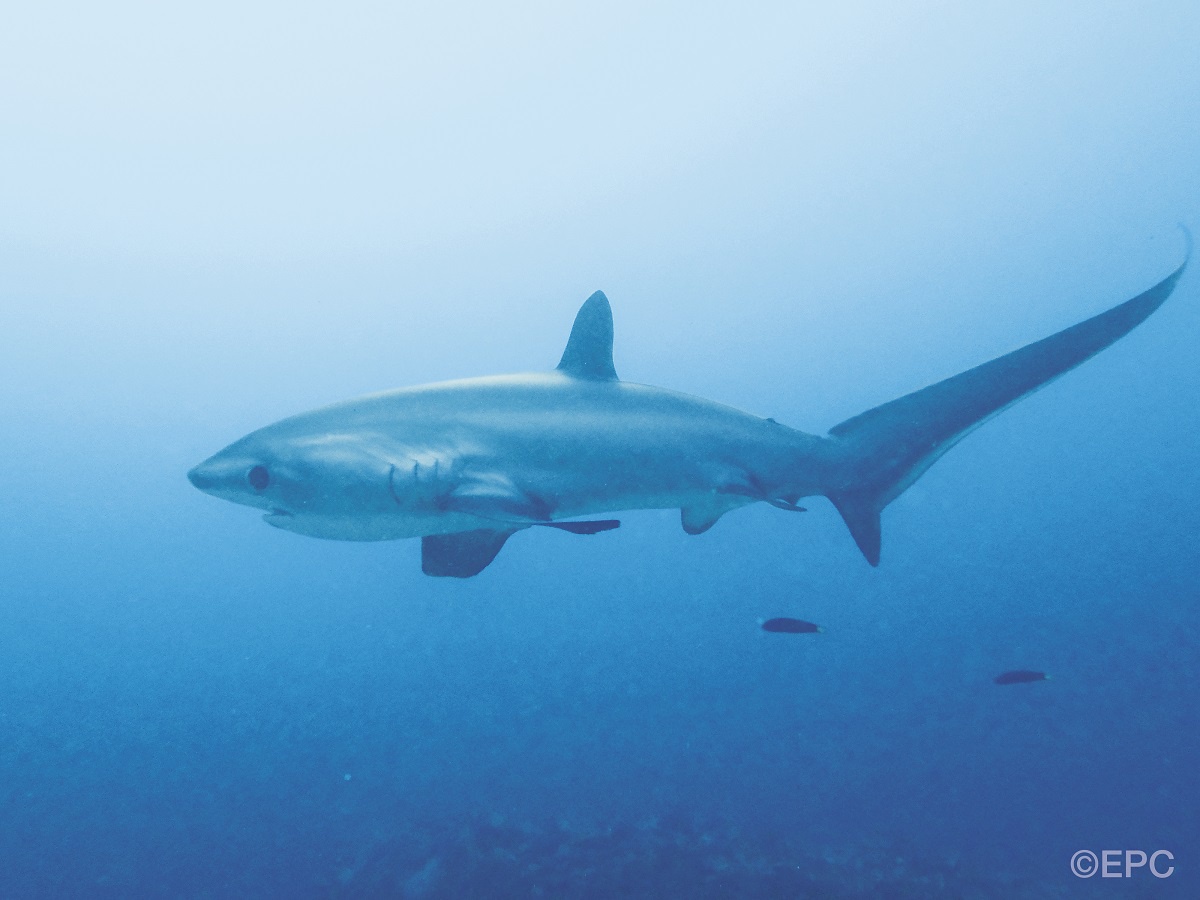 Malapascua Island is the only place in the world where you can dive with thresher sharks nearly on a daily basis in their natural habitat. In fact, thresher sharks are regarded as local celebrities on the island, with thousands of tourists visiting every year for guaranteed encounters. But that's not the only thing that makes Malapascua a true island paradise. The underwater scene in Malapascua Island is teeming with beautiful corals and rock formations, perfect for divers, underwater photographers, or anyone who wants to experience life under the sea.
Moalboal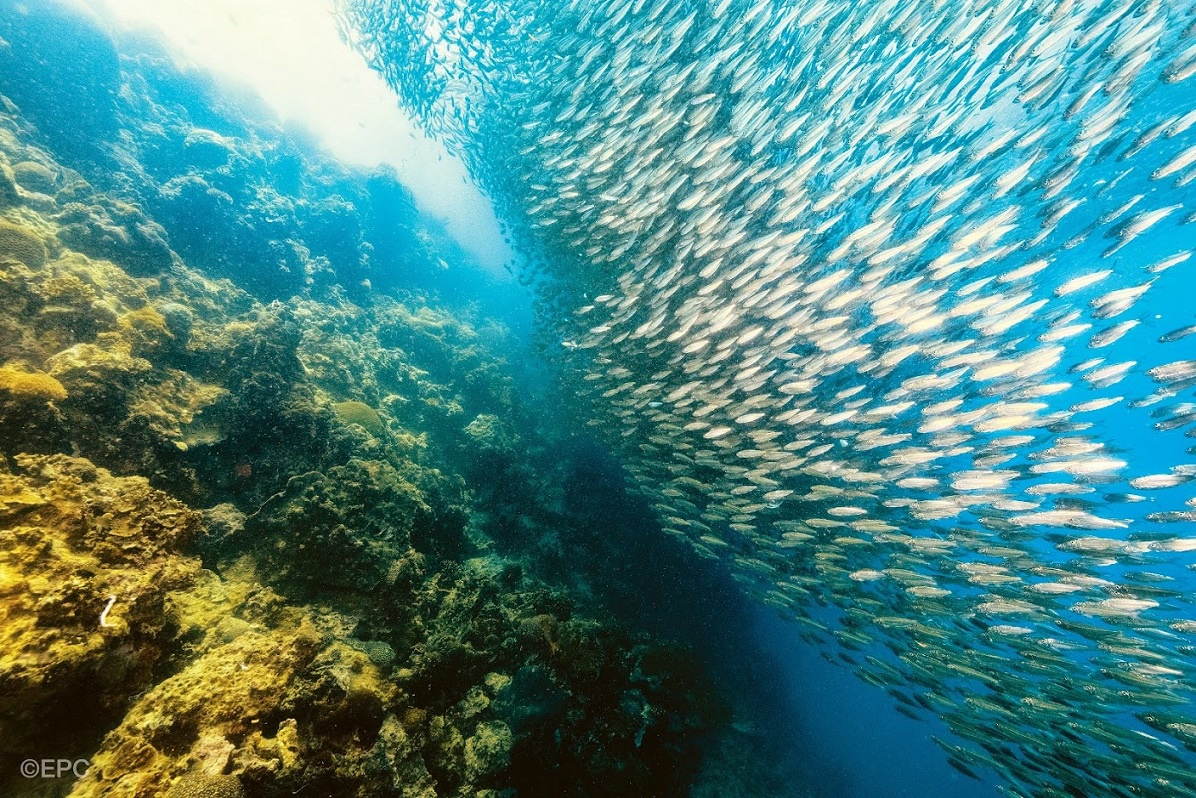 Imagine yourself swimming over a million sardines in clear blue waters just a few meters off the shore. Many who have tried it call the experience surreal, exhilarating, and definitely "once-in-a-lifetime" that cannot be missed. Diving is still considered the best option to be in the middle of this huge dancing ball of millions of sardines. The reef drops off dramatically around 20-30 meters away from shore and this is where you can watch these fish congregate, move, glide, and race about when huge predator fish like jacks and tuna come near that will surely take your breath away.
Mactan Island
Mactan is one of the most popular dive sites in all of Cebu as well as one of the most popular dive spots in the Philippines. Located in Central Visayas, this small island is separated but connected by bridges from the Cebu mainland by the Mactan Channel. The shore-based diving is said to be excellent and there's a rich variety of dive sites to be explored. From sheer drop-offs, deep walls, steep slopes, coral mounts and plateaus, seagrass beds, caves and caverns and even two wrecks, diving here is an amazing experience. Mactan dive sites are suitable for beginners, experienced, and technical divers of all levels.
Palawan
---
Tubbataha Reef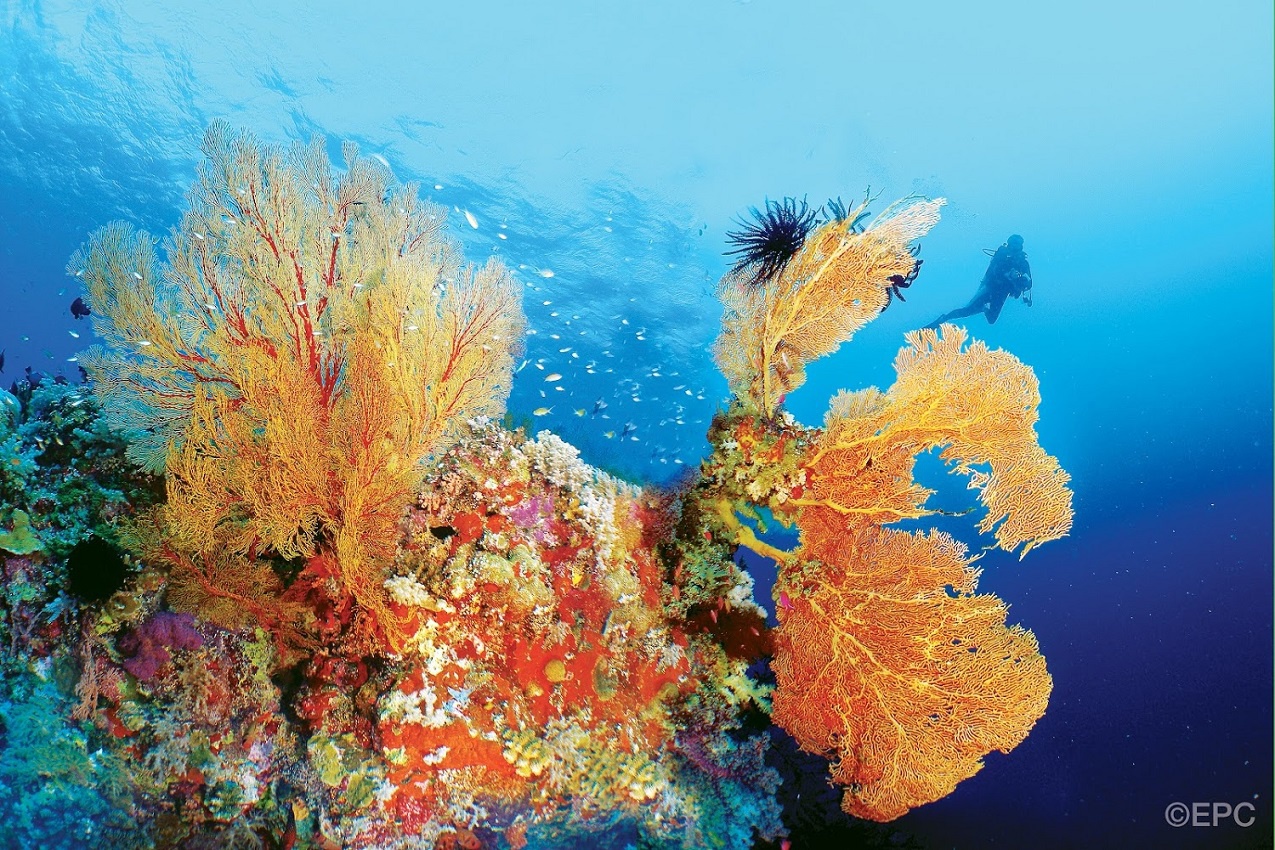 At the southwestern part of Puerto Princesa in Palawan, where the heart of The Coral Triangle sits, is the Philippines' crown jewel, the Tubbataha Reefs Natural Park. The word "Tubbataha" is a Samal term that means "long reef exposed at low tide." It is the largest Marine Protected Area in the country, a UNESCO World Heritage Site, and is part of the Ramsar list of Wetlands of International Importance.
Coron Shipwrecks
The vicinity of Sangat Island in Coron has the largest concentration of sunken ships; 11 of them are within recreational scuba diving depths of 25 to 40 meters. The shipwrecks are in great condition and highly recommended among advanced scuba divers to penetrate. Things to look out for include a three-barrelled anti-aircraft gun by the sandy area near the base of the huge crane and the crane's intact machinery and gears. It also has a huge rip at the stern which divers can use to penetrate it.
Bohol
---
Cabilao Island
Cabilao Island offers a great place of wall diving and a chance to spot a variety of pelagic fishes like Barracudas, Dogtooth Tunas and Giant Trevallies. Cabilao Island is located on the Cebu Strait which is north of Tagbilaran City which will take 2 hours to travel. From December to June, you may have the chance to see schools of hundreds of Hammerhead sharks.
Balicasag Island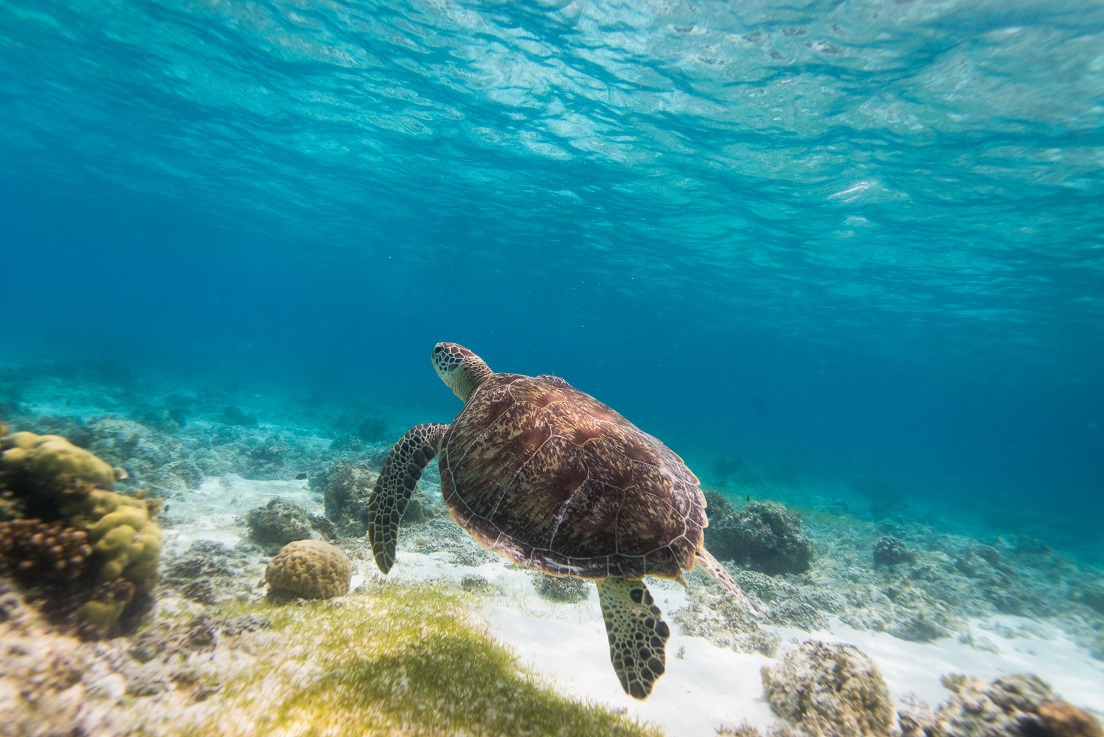 Located south-west of Panglao Island is the Balicasag Island, a prime diving and snorkelling spot in Bohol due to its precious and diverse marine life. This round-shaped island houses some of the most beautiful reefs as well as colourful corals and fishes. Many divers and snorkelers also have a chance of encountering sea turtles.
Pamilacan Island
Pamilacan Island is another marine sanctuary, approximately 15km south-east off of Panglao, in the middle of the Bohol Sea. There are three dive sites around it: East Point, West Point, and North Point. Pamilacan Island is also a common place to find whales, rays and dolphins.
Boracay
---
Helmet diving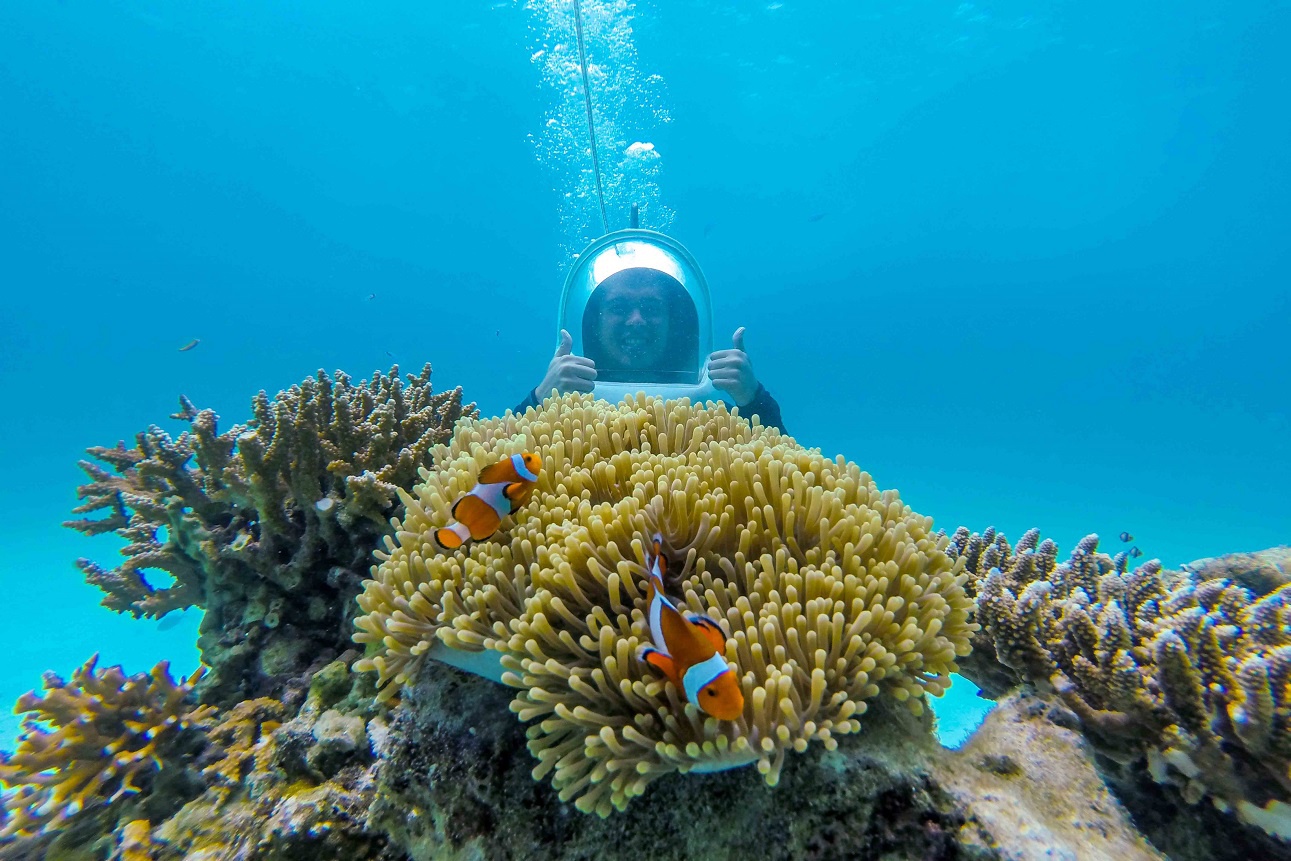 Don your helmet and dive in Boracay's pristine waters. Walk on the ocean floor and witness its stunning marine treasures. The helmet will allow you to stroll on the seafloor and admire the colourful fishes, corals and vibrant marine biodiversity of Boracay up-close.
Crocodile Island
Located on the South of Boracay is Crocodile Island, a popular dive site in Boracay. Crocodile Island has a teeming reef life in shallow clear waters. The maximum diving depth is around 18m deep making it accessible for divers of all levels and is also a great dive spot for Macro Underwater Photography. You can reach Crocodile Island through a 15-min boat ride from White Beach.
Siargao
---
Blue Cathedral
Located just off the coast from Cloud 9, Blue Cathedral is arguably the most famous dive location in Siargao and is reachable by boat from General Luna in less than half an hour. With an average depth of 35 meters, diving at Blue Cathedral means exploring underwater tunnels, arches, reefs, and coming face to face with tons of tropical fish like jackfish, emperors, and barracuda. This spot is also one of the island's most challenging dive sites. With open Pacific waters and a tricky rock entry, diving at Blue Cathedral is best suited for experienced divers.