Outside Manila
---
Tagaytay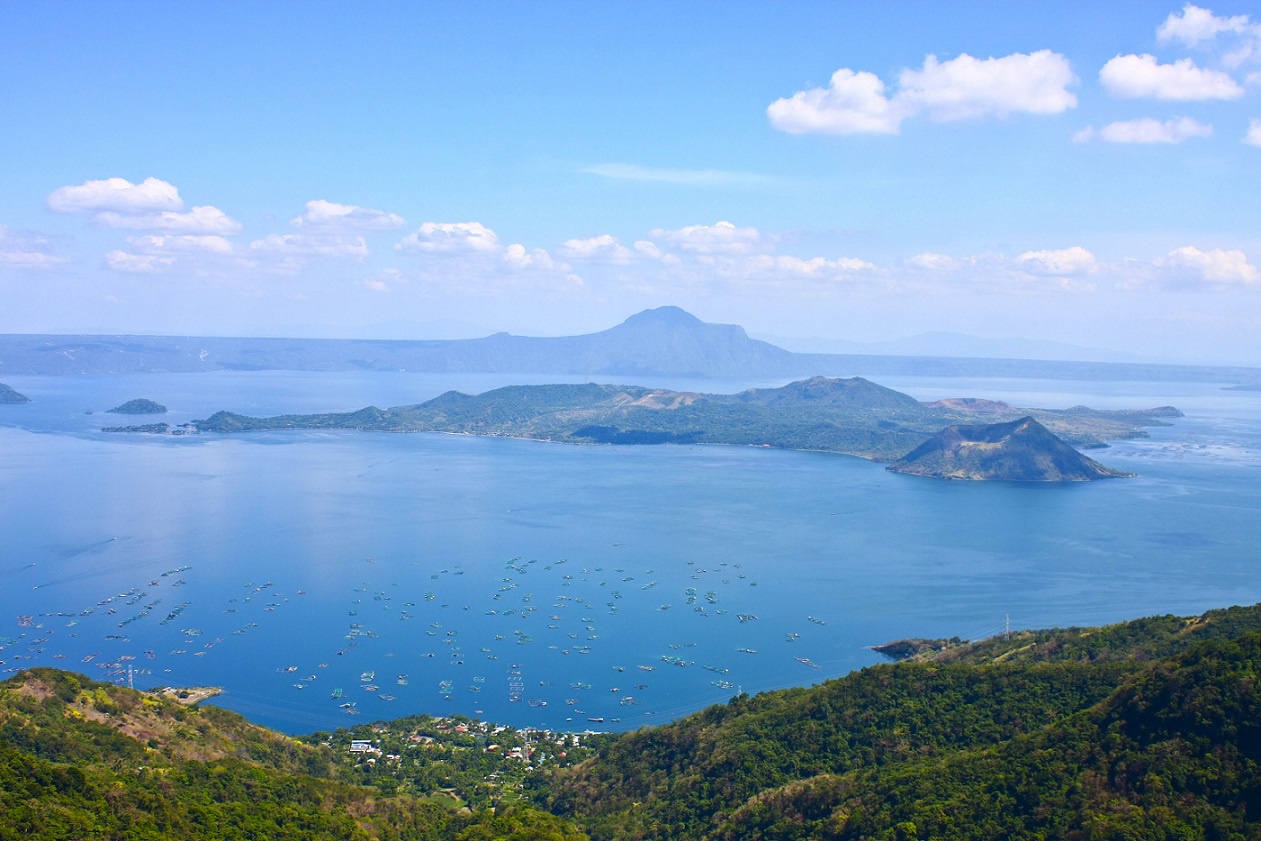 Tagaytay is a favourite spot by local travellers that is just a few hours away from Manila. The most famous attraction in Tagaytay is the Taal Lake and Volcano. There are countless restaurants, cafes, and parks that allow visitors to marvel at the beauty of the second most active volcano within a crater lake in the Philippines. It's genuinely breathtaking, to include it in your itinerary whether you're a first-timer or frequent goer is never a bad idea. Couple that with the fact that Tagaytay is slightly elevated too, which manifests in its cooler temperatures and balcony-like views.
Masungi Georeserve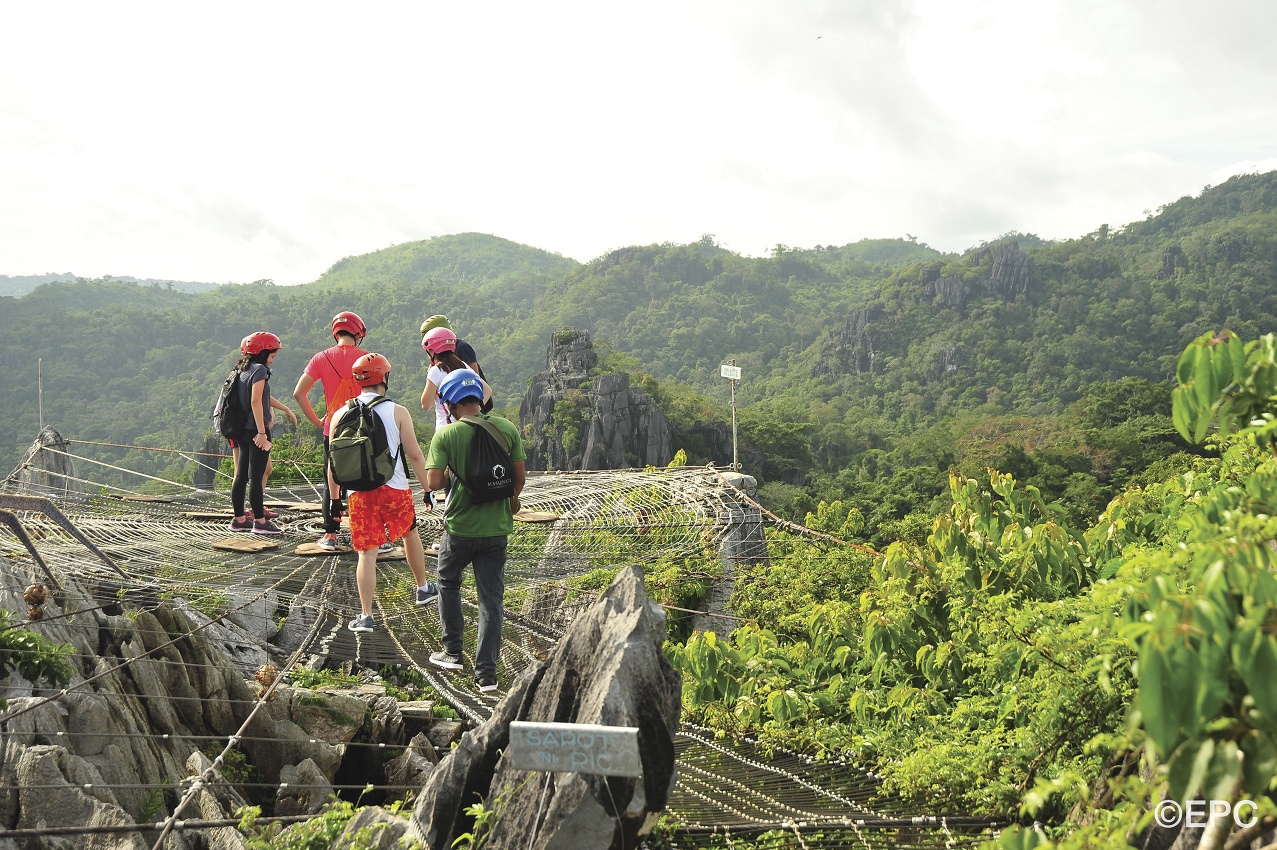 The Masungi Georeserve is a conservation area and a rustic rock garden tucked in the rainforests of Rizal. Masungi's name is derived from the word "masungki" which translates to "spiked" - an apt description for the sprawling limestone landscape found within. The Masungi Georeserve is a few hours drive from Manila.
Las Casas Filipinas De Acuzar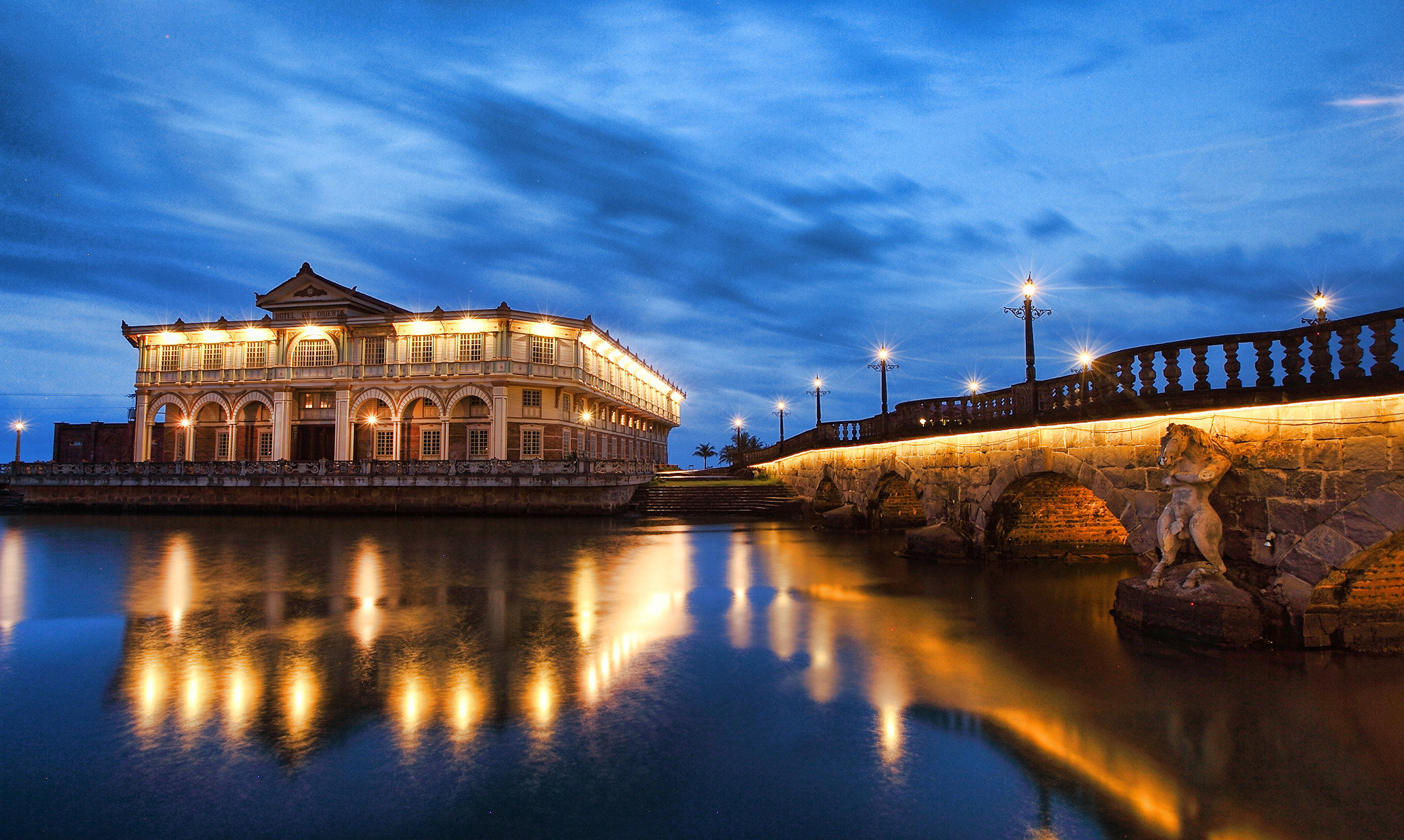 Be transported to Old Manila's glory days the moment you set foot at Las Casas Filipinas de Acuzar. Home to Jose Acuzar's collection of restored Spanish-Filipino houses, this resort in Bagac, Bataan is a reflection of Filipino craftsmanship intricately curated into a world-class historical haven.
Cebu
---
Osmena Peak
At 1,013 meters above sea level, Osmeña Peak is Cebu's highest point. It is one of several spire-like formations comprising the Mantalongon Mountain Range in Dalaguete. A day hike to Osmeña Peak will treat you to an amazing jagged skyline view, a refreshing sight of the shore, and even the far-off islands of Negros and Bohol. The summit is a 20 to 30-minute leisurely walk from the jump-off point, mostly on flat terrain. En route, you will pass by local farms and livestock grazing on them.
Sirao Flower Garden
The colourful blooms of Sirao Garden will surely make you want to whip out your camera and take thousands of photos during your sightseeing tour in Cebu. You can find rows of sunflowers, hyacinths, chrysanthemums, daisies, and asters in Sirao Garden. The main attraction, though, is the vibrant and multicoloured celosia flowers.
Bohol
---
Loboc River Cruise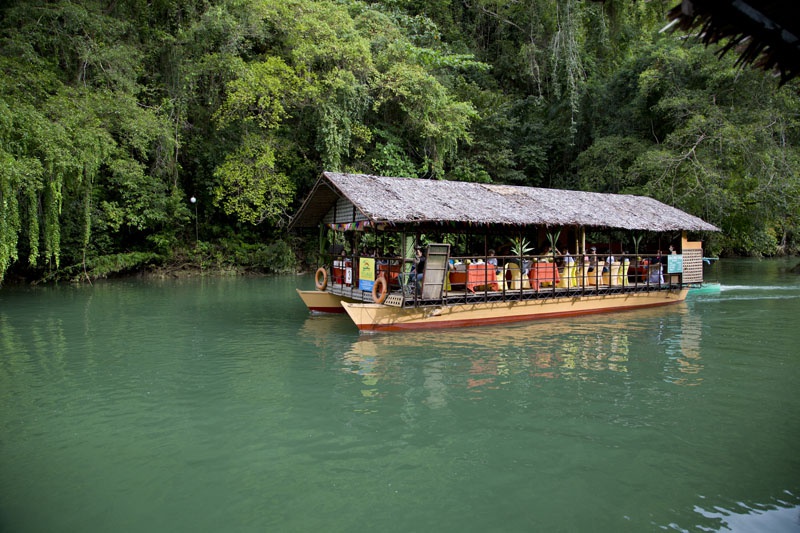 One of Bohol's most beautiful natural attractions is the Loboc River. This beautiful river is a wonder of nature that has been preserved through the combined efforts of the local authorities and the residents. The scenic river that runs through multiple towns in Bohol is framed with lush tropical trees, perfect for winding down in the afternoon after your countryside tour. The most popular activity in the river is the Loboc River Cruise activity, where tourists board a floating restaurant. The boat cruise will drift along the serene 1.5km long river while you feast on a Filipino lunch buffet.
Hinagdanan Cave
Hinagdanan Cave can be found on Panglao Island in the Philippines' Bohol Province. Made from limestone, Hinagdanan Cave is naturally lit by sunlight filtering in through holes in its rocky ceiling, which in turn creates some interesting lighting effects. Concrete steps lead down into the cave from the entrance.
Man-Made Forest
Visit one of the most enchanting places in Bohol, which is the Bilar Man-Made Forest. It consists of 20,000 hectares in the towns of Loboc, Batuan, Carmen, Valencia, Jagna, Sierra Bullones, and more. The Bilar Man-Made Forest often included in a Bohol sightseeing escapade is great for a slow walk down a natural tunnel formed by the canopies of well-spaced trees. It's a tranquil place, so it's great if you're looking for a short pit stop before your next Bohol adventure, the forest is just north of it.
Boracay
---
Sightseeing Beach Trips
Boracay is home to some of the most beautiful beaches with charming white sand and sparkling azure waters. Some of Boracay's popular beaches are White Beach, Puka Beach and Diniwid Beach. In 2020 Boracay's White Beach placed 2nd in The 25 Best Island Beaches in the World: 2020 Readers' Choice Awards. Visiting Boracay's beaches definitely needs to be on your itinerary!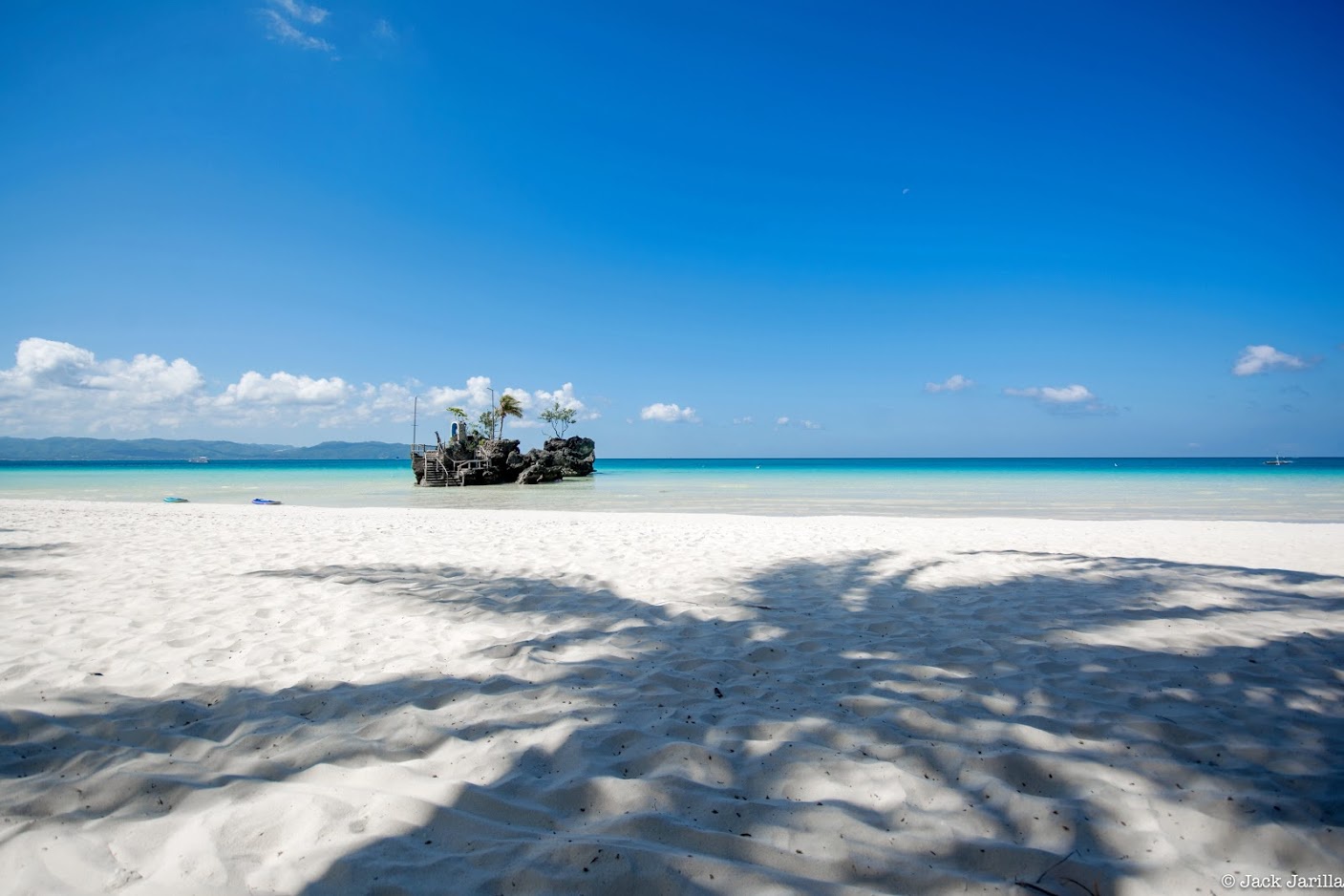 White Beach has a 4-kilometre beachfront lined with resorts, hotels and restaurants. White beach is also divided amongst the 3 stations of Boracay, Station 1, Station 2 and Station 3. In the area of Station 1 is the famous rock formation called Willy's Rock.
Puka Beach is named after the puka shells that lined its shores in the past. This popular travel destination is one of the beaches included in most island-hopping excursions in Boracay. It's far from the three stations, which means there's a high chance you get to enjoy this unspoiled, idyllic beach with only a few people.
Diniwid Beach is a serene little stretch of sand north of the bustling White Beach mostly well known for its mesmerising sunset view. It has the same tropical charm of White Beach but without the beach party vibe. You can walk along the shoreline, swim in its clear waters, or take a photo with the sunset as your backdrop.
Aside from the mentioned beaches, Boracay has many more beautiful beaches on the island that needs to be on your bucket list.
Helicopter Ride
Go on an exciting Helicopter Ride and witness a magnificent panoramic view of the entire island of Boracay. This high-altitude activity lasts 10 to 30 minutes and witness the island's majestic aerial view. You'll also be able to see nearby islands such as Magic Island, Crystal Cove Island, Crocodile Island, and Carabao Island.
Trek to Mount Luho
Boracay's Mount Luho is the highest peak in the island standing at 370ft above sea level. Being the highest point on the island, travellers get a chance to see a beautiful panoramic view of the Island.
There are three view decks in Mount Luho. First, the one with the bamboo and wooden bridge viewpoint called Stoy Mount Luho Viewpoint. Another one is the most crowded of them all, which is called Mount Luho View Deck. The third one accommodates cable car and zipline rides for its visitors. It's called Happy Planet and is accessible to another mountain as well.
Palawan
---
Taraw Cliffs
The Taraw Cliffs of El Nido are some of the most iconic landmarks of the island. Located near the area of El Nido town, the Taraw Cliff offers a panoramic view of El Nido town, Bacuit Bay and some surrounding islands. Taraw is a local word for "mountains" since reaching the top will have you hiking over jagged cliffs and rocks.
There are two ways to climb the Taraw Cliffs: the regular hike or by a Canopy Walk. The regular hike up the Taraw Cliffs will have you ascending its steep and sharp limestone rocks. Doing this hike will require a guide and proper hiking shoes, so you have a better grip. An alternative and much safer way to see the view from the Taraw Cliffs is by doing the Canopy Walk. Compared to the regular hike, the Canopy Walk tours provide you with safety equipment like helmets and harnesses. There are built-in walkways in the cliffs that you can explore to get the best views. This option is an excellent activity for inexperienced hikers.
Calauit Safari Park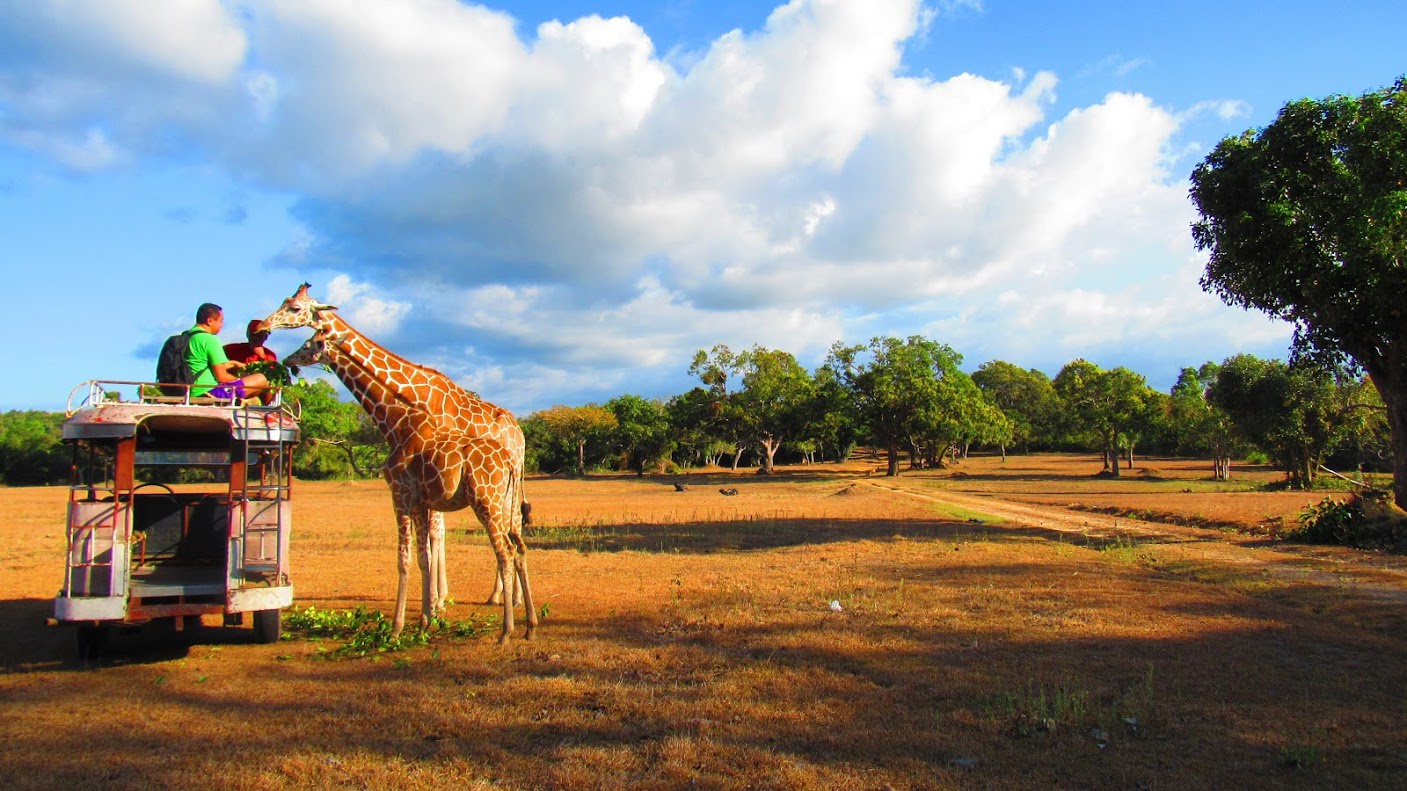 The Calauit Safari Park is a wildlife sanctuary that spans 3,700 hectares in Calauit Island off the coast of Coron, Palawan. The wildlife sanctuary was established on August 31, 1976, under Philippine President Ferdinand Marcos through a supposed translocation habitat experiment between President Jomo Kenyatta of Kenya. The conservation centre has also housed critically endangered animals endemic to Palawan's Calamianes group of islands.
Mt. Tapyas
Mt. Tapyas offers the best panoramic view of the entire Coron island. Despite the 724-step climb, you'll be seeing the stunning view of Coron that gets better as you go higher. The best time to visit Mt. Tapyas is before the sunrise and sunset.
Siargao
---
Siargao's Palm-lined Road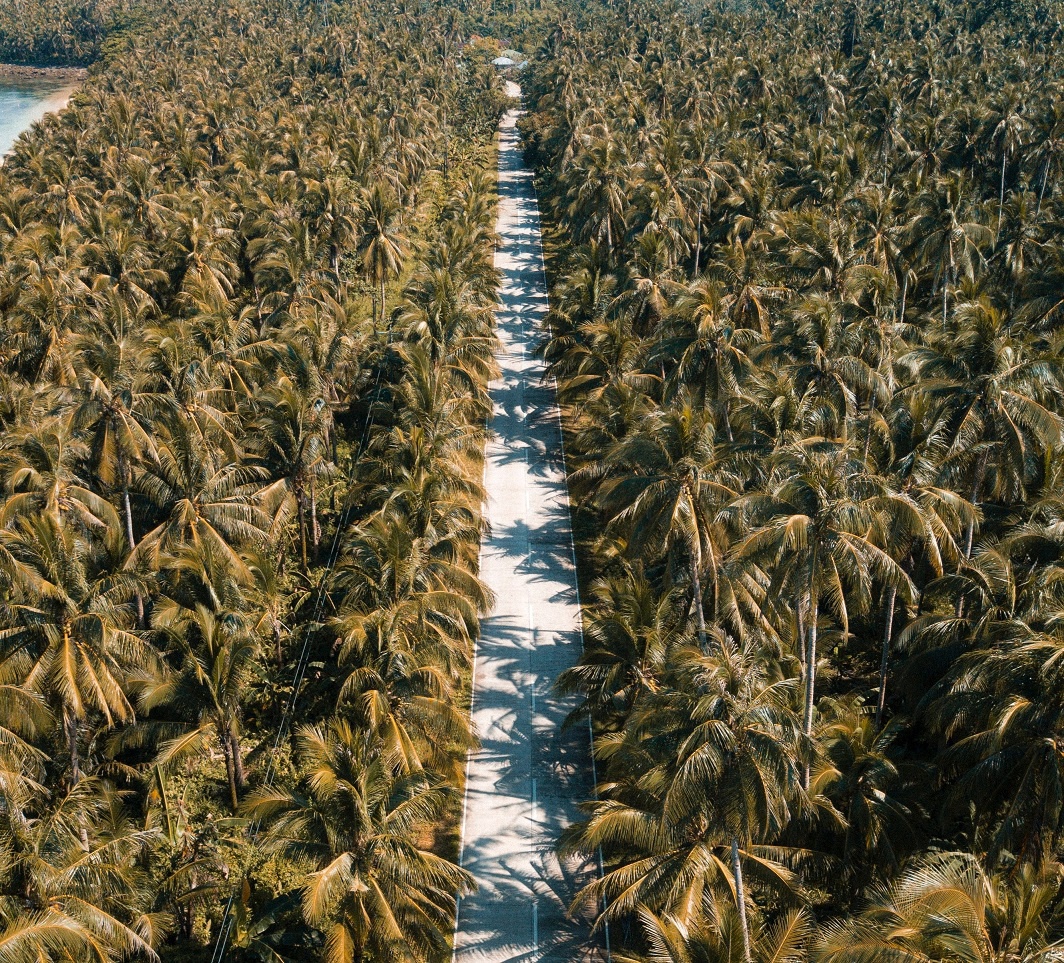 Visit one of Siargao's most instagrammable location, The Palm-lined Road covered with thousands of coconut palm trees which make for a beautiful backdrop for your tropical vacation photos. Those photos won't just look great on your social media feed but will also be one of your treasured memories.
Maasin River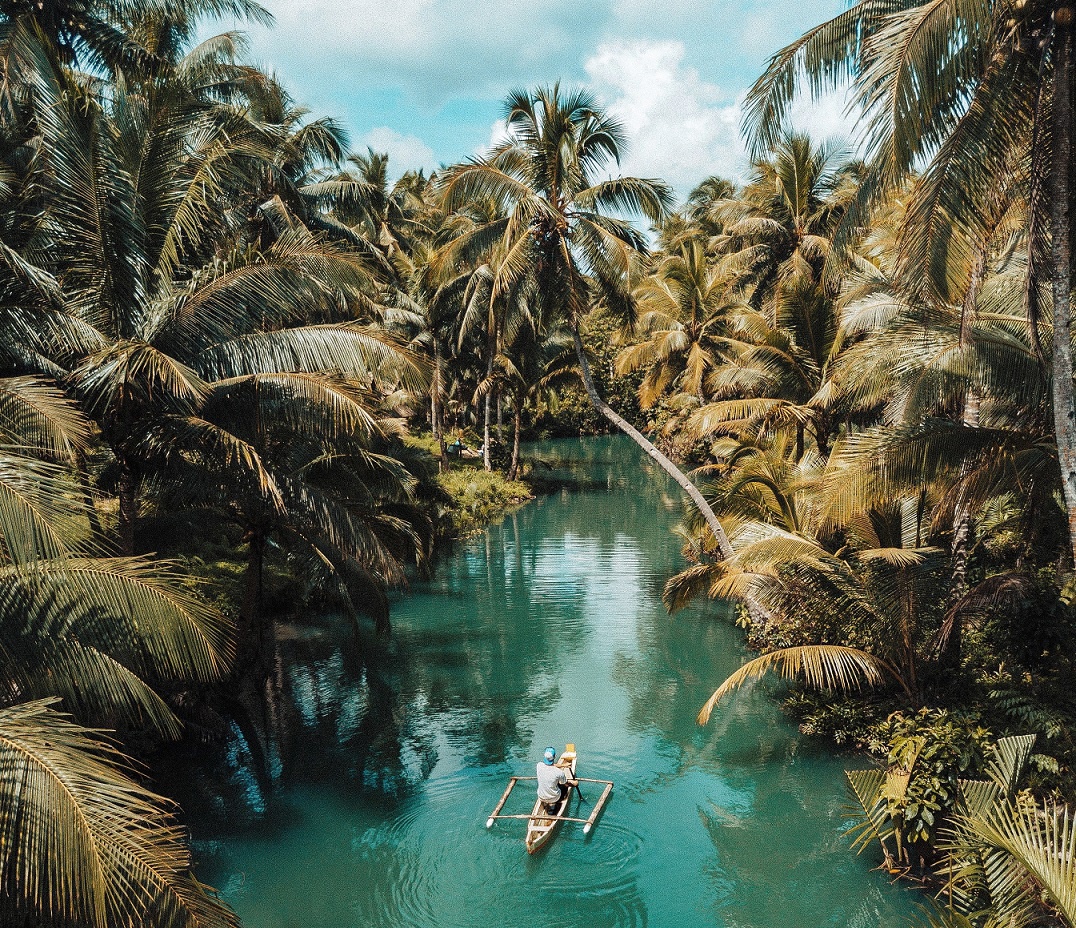 One of the most photographed and iconic Siargao experience is the curved coconut rope swing in Maasin River. It's along the Maasin Enchanted River in Brgy. Maasin in Pilar, Siargao, the bent coconut tree is around 30 minutes away from General Luna. Once you reach the red Maasin Bridge, you know you're near.